Hey guys, thanks for checking out this weeks update.  Gabe got home yesterday after tattooing in LA and Las Vegas for a couple weeks.  Caleb from Iron Age was here covering Gabe's shifts over the weekend.  Casey Maddox came up  to cover for Lars while he was out working at Hot Stuff Tattoo in North Carolina.  Moe and Dan both did some cover ups this week.  Moe covered an old tattoo on Casey;  Dan covered up a name on a shop regular as part of his Sailor Jerry project. Phil and Cody both did paintings for a charity event. Colin had Caleb tattoo some vampire lips on his hand on Saturday.  All in all it was a chill, fun week.  No complaints.
Gabe, Lars and Dan will be tattooing at the St. Louis Old School Tattoo Expo November 8-10.
Tattoo by Gabe (done @ Broken Dagger Tattoo)
Tattoos by Colin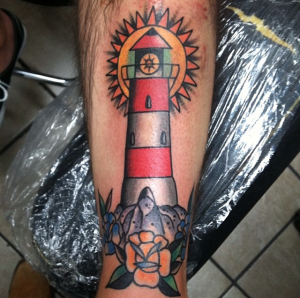 Painting by Cody
Tattoos by Moe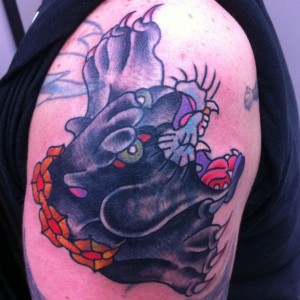 Tattoo by Casey Maddox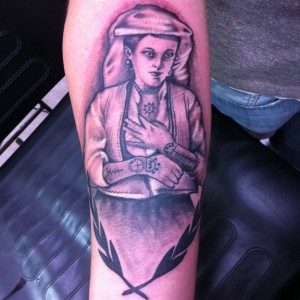 Tattoo by Dan
See you next time.
-Jeff