Hey thanks for checking out this week's update.  We had another solid week here at the shop. Gabe made some more progress on our friend Max's leg sleeve.  He also outlined a huge clipper ship on Max's girlfriend.  Pics of those comming soon.  Cody and Colin spent some more time tattooing in St. Louis at Iron Age.  Lars did another session on our friend Mike Foley's back piece. Dan tattooed a creepy boner clown on Irish Peter. Felix's cousin Mike came in from Vegas for a visit. We all celebrated Felix's birthday on Saturday night at Roxy's.
For those of you in Los Angeles and Las Vegas, Gabe will be tattooing at Spotlight Tattoo on October 23-24 and Showroom tattoo on October 28-November 4.  Get at him for appointments.  Also Gabe, Lars and Dan will be tattooing at the St. Louis Old School Tattoo Expo November 8-10.
Tattoo by Gabe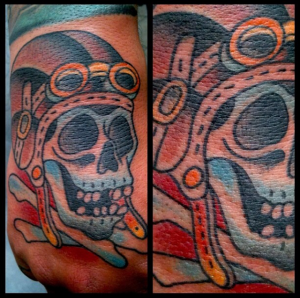 Tattoo by Cody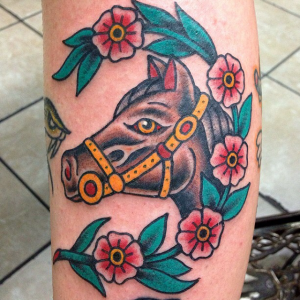 Tattoos by Phil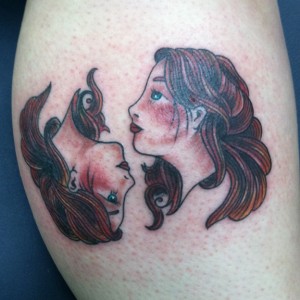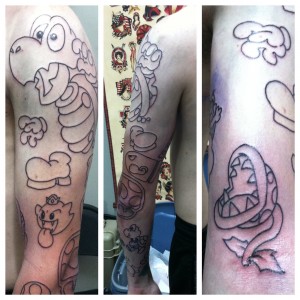 Tattoo by Colin
Tattoo by Moe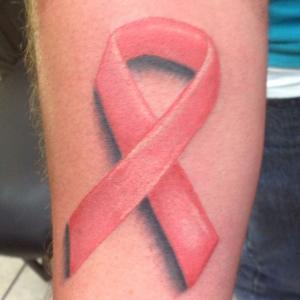 Tattoos by Dan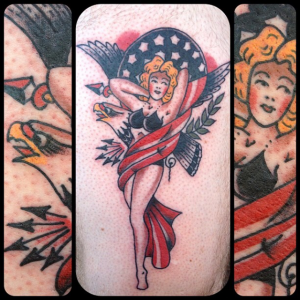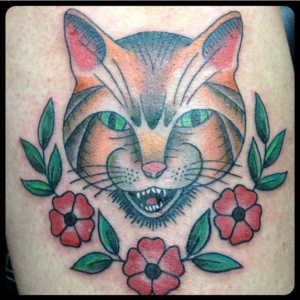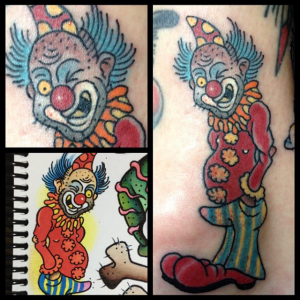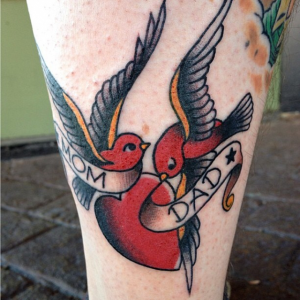 Lars tattooing Mike
See you all next week.
-Jeff