Well it's Tuesday again and that  means another Iron Tiger Tuesday update.  All in all we had a good week at the shop.  Between appointments and fun, sometimes unexpected walk-ins it seemed like everyone got to do some cool tattoos.  Like I mentioned last time, Mikey from Mercy Seat Tattoo was here tattooing and hanging out for most of the week.  Also our friends Tony and Jasmine came in to town for a wedding…wait…that reminds me…DAN RYAN IS GETTING MARRIED THIS COMING WEEKEND, HOLY SHIT!!!  Also congratulations to our friends Brian and Elise who just got married Saturday.
Due to Dan's wedding the shop will be closed Saturday, May 4th.  Other than that it's business as usual so stop by and get a panther head tattoo or something.
Here's a fun walk-in Colin did.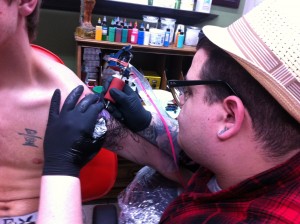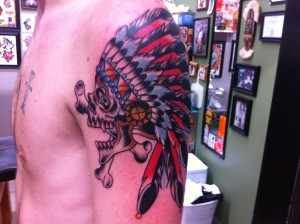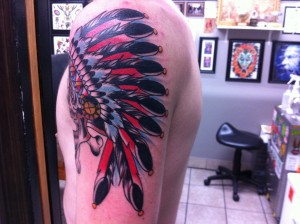 Here's one Lars did on our friend Shelly. Also a cool little painting.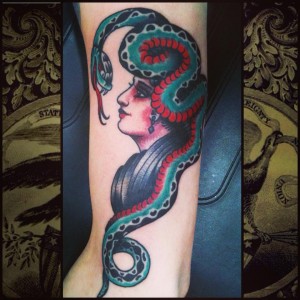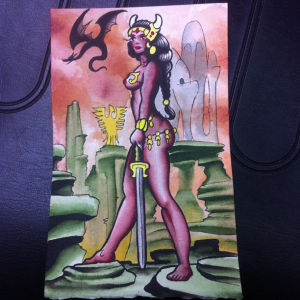 Here's a few new ones from Cody.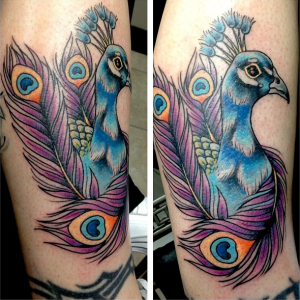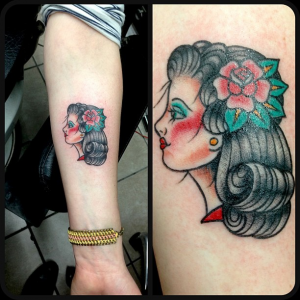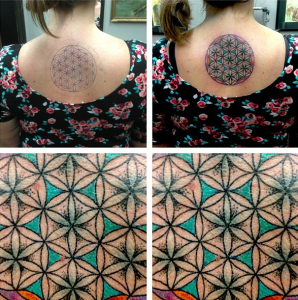 Morgan's been working on some Bart Simpson flash sheets.  Here's a couple funs ones she did this week.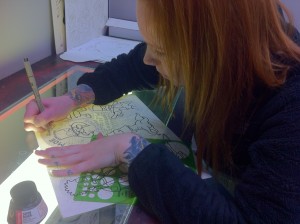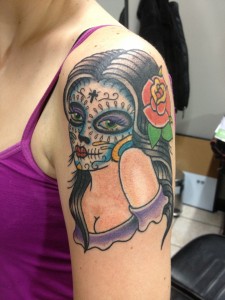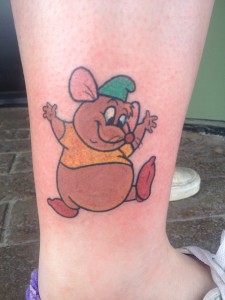 Care Bear by Katy.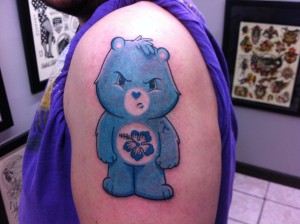 Gabe did this crazy panther/eagle on his brother Jesse.  It covers up at least three older tats.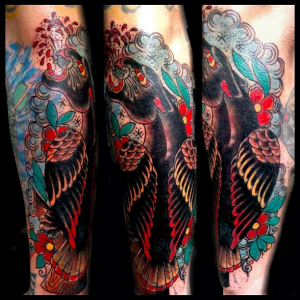 Moe got wild on this one.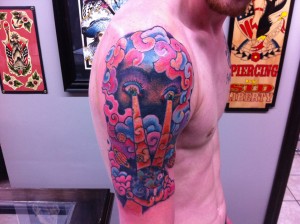 Mikey did a session on this phoenix while he was visiting.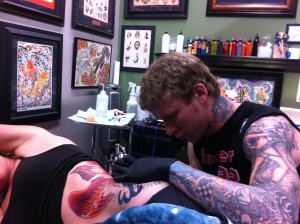 Last but not least our counter guy Dirty Cody is kind of a jack ass. HA!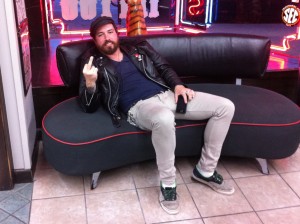 That's it for this week guys.  Take it easy.
-Awkward Jeff