Another week down here at Iron Tiger.   As usual, Gabe stayed busy most of the week with appointments. He made some more progress on our dude Max's sleeve and started a rad new leg piece on him.  I'll have pics of that one for you soon.  Everyone else stayed busy with a mix of appointments, walk-ins and paintings.  Dan finished up a new sheet of flash this week.  Cody and Colin both spent a couple days tattooing out at Iron Age.  We closed the shop early on Sunday so everyone could celebrate our friends Ryan and Shelly Bowman's wedding. A big congratulations to those two.  Patience from Trader Bobs came out for another visit this weekend and so did our friend Jon Osiris from Seattle.
Tattoo by Gabe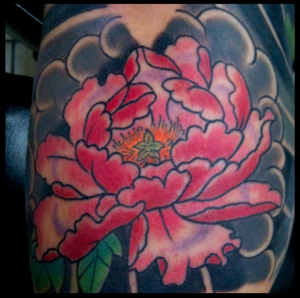 Tattoos by Lars (Tiger painting by Gabe)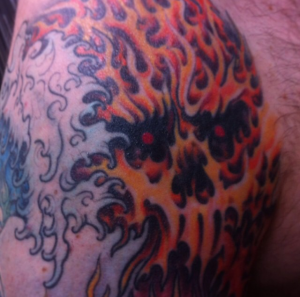 Tattoo by Cody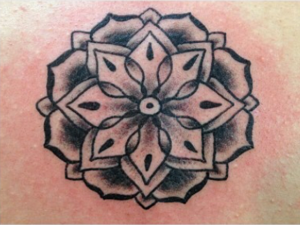 Tattoo by Phil
Painting by Dan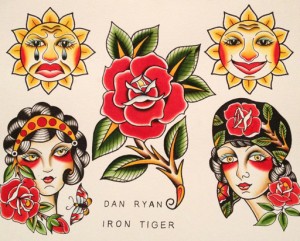 Gabe caught me creepin' on him tattooing our friend Max.
That's it for this week guys.
-Jeff