Hey guys, here's what's been going on at the shop lately.  Gabe made some headway on a few different projects he's had in the works lately including a color session on our friend Max's fighting Indian/horse piece.  Cody did session work on a few different large tribal pieces.  Colin spent most of the week working at Iron Age.  Casey came out to cover shifts and did a cool snake/rose on a walk-in.  He's also been putting the final touches on some artwork that will be featured in Show Class Magazine.  Phil did another session on a massive (mostly) black and gray sleeve he's been working on.  As usual, most everyone had some painting in the works.  Lars finished one that you can check out below.  Everyone went out to Roxy's on Wednesday night to make sure our friend Irish Peter would  be as hung over as possible on his trip back to Ireland.  We'll miss you bud, see you again in a couple years.
In case you haven't been keeping track of your calendars, there's another Friday the 13th coming up.  For those of you who've never done this before, here's how it works.  We will have sheets of flash painted specifically for the event.  They will be displayed in our lobby the day of the event.  The deal only applies to tattoos from those specific sheets.  The designs from those sheets can not be altered or resized (other than having them flipped to fit the appropriate side of the body).  Any design from those sheets will be $13 with a mandatory $7 tip so you'll be spending no less than $20 total (even with the mandatory tip you're still getting tattooed for $30 less than our shop minimum).  These will all be done on a walk-in, first come-first serve basis.  Our hours on Friday are Noon-Midnight so get here asap to beat the rush.  This is a cool promo that we look forward to every year so come out and lets have fun with it!
Tattoos by Gabe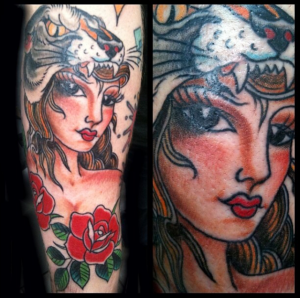 Tattoo/Painting by Lars
Tattoo by Phil
Tattoos by Cody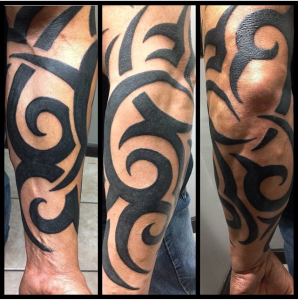 Tattoo by Casey
Tattoo by Dan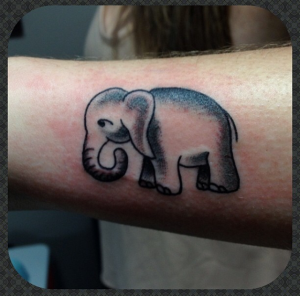 Take it easy guys.
-Jeff