Hey guys, our awesome Missouri weather knocked the Tuesday update back a day so here we go. Gabe had his usual array of appointments this week.  Colin tattooed a rad eagle on his brother's leg for his very first tattoo.  Dan had a huge mix of interesting appointments and walk-ins. Saw some new paintings from Cody and Ben.  Moe went out to St. Louis on Saturday to tattoo at All Star.  The winter ice storm that had most of the town shut down for a few days didn't even phase us.  We did non-stop walk-ins and piercings all weekend.
Just a heads up Gabe, Lars, Moe and Morgan will be at the West Texas Tattoo Convention in San Angelo, TX from Feb 21-23.  If you're going be sure to stop by their booth.
Tattoos by Gabe
Tattoo by Colin
Tattoos/Paintings by Cody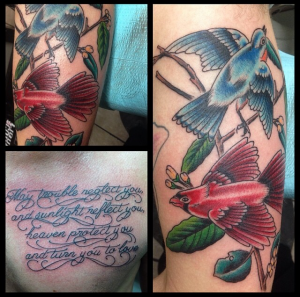 Tattoo by Casey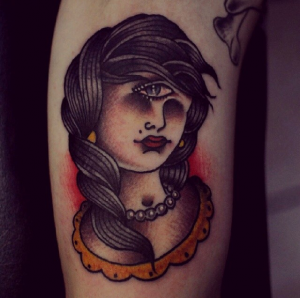 Painting by Ben
Tattoos by Dan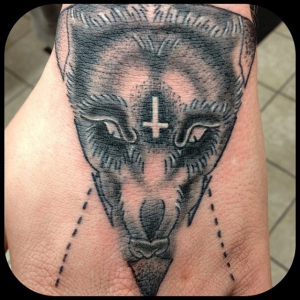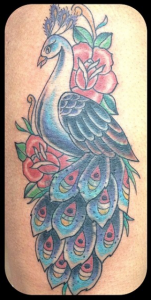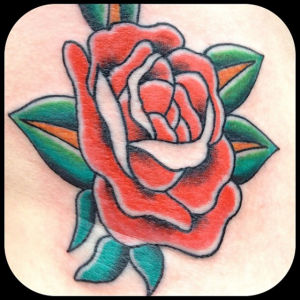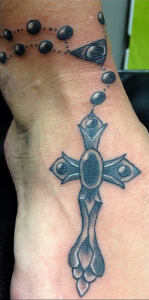 Piercings by Hunter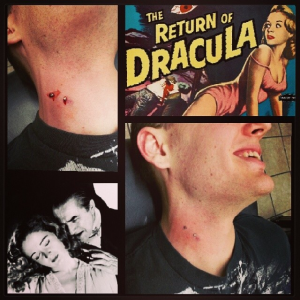 Take it easy guys.  See ya next week.
-Jeff