We did it again guys, and this time it was bigger than ever!  A big thanks to everyone who came out on Friday the 13th, got some fun tattoos and hung out with us.  There were already 40 people lined up at our door when we opened at noon and they didn't stop coming until we locked up at midnight. When it was all said and done we did 220 tattoos and 92 piercings which makes this the most successful Friday the 13th we've done so far.  Also, thanks to all your kind donations and raffle ticket purchases, we were able to raise over $1200 for Rainbow House to help out children in need around the holidays. Congratulations to our three raffle winners.  We hope you're pumped on the prints you won and hope to see you soon to put those gift certificates to use.  Friday the 13th has always been something fun we do to say thanks to our customers.  You guys were excited, patient and stayed in high spirits all day.  Your enthusiasm makes this event worth wile for us.
The photos I've got for you today are a mix of Friday the 13th tattoos and other projects the guys have worked on recently.
For those of you who might be wondering, we will be closed Christmas day.
Tattoos buy Gabe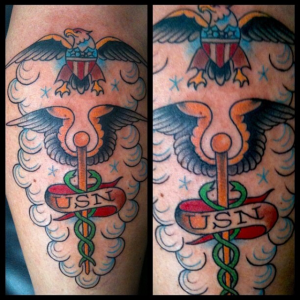 Tattoos by Colin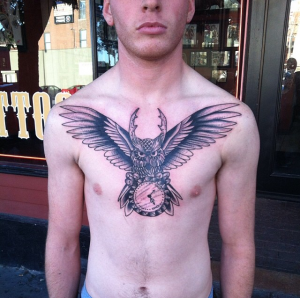 Tattoos by Cody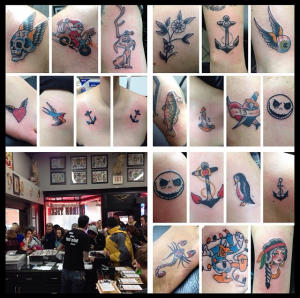 Tattoo by Lars
Tattoos by Phil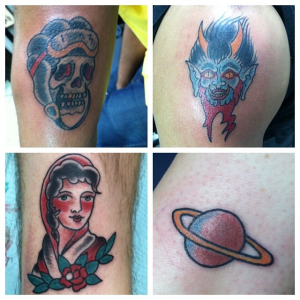 Tattoos by Dan
Friday the 13th Crowd
Take it easy guys.
-Jeff