Iron Tiger Tuesdays #5
Another week down, another update. This week we have some new tattoos from Gabe, Phil, Katy, Cody, and Colin. Colin has been cruising along through his 50 procedures for his apprenticeship and is still going strong. We also have some paintings from Cody and some piercings from Dan and Randy. Last week was also Sid's 25th bday and Randy and his GF sent him a giant cookie. All in all things are going good at the shop and we've been staying busy.
Don't forget, we have gift certificates, so if you have a tattoo or piercing lover in your group of friends and family, it would be the perfect gift this holiday season!
We also managed to find some time to rearrange the lobby a little and hang up a bunch of new paintings. Big thanks to Dan and all his hard work for doing a lot of rearranging/hanging of new paintings, as well as painting a few of them himself.
I've been helping Colin document a lot of his tattoos so he can build himself a good portfolio once he's out of his apprenticeship and has his license.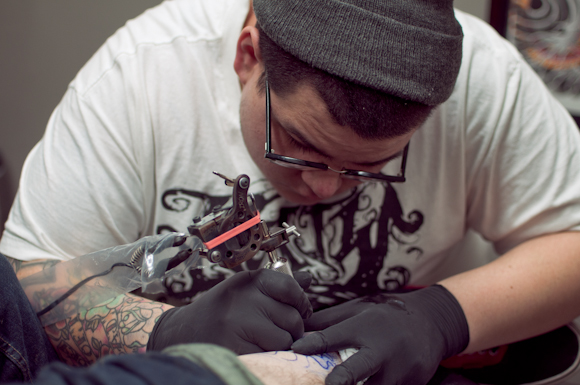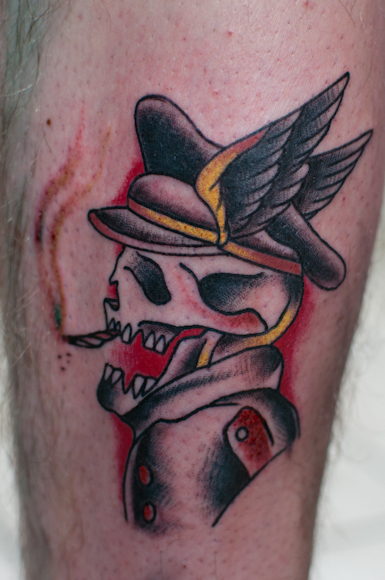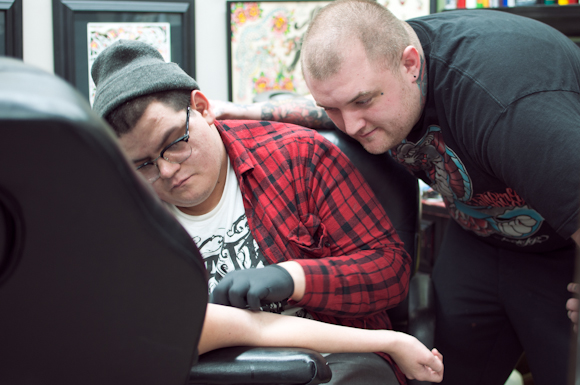 This last one is the beginning of a cover up.
Gabe had not one, but two people come in and ask him for Dia De Los Muertos (Day of the Dead) girls.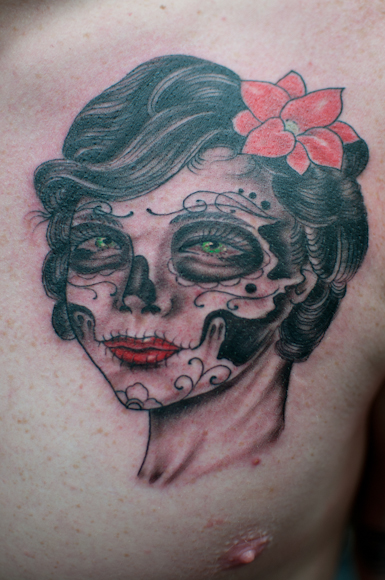 Phil stayed pretty busy with a bunch of cool walk ins last week as well, I couldn't get photos of all of them, but here are a few.
Cody somehow managed to bust out a few new sheets for the walls on top of tattooing a steady stream of walk ins.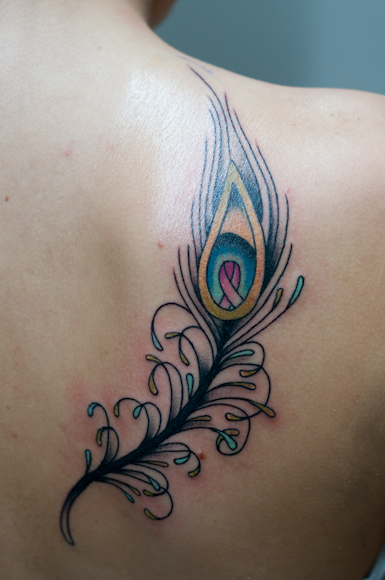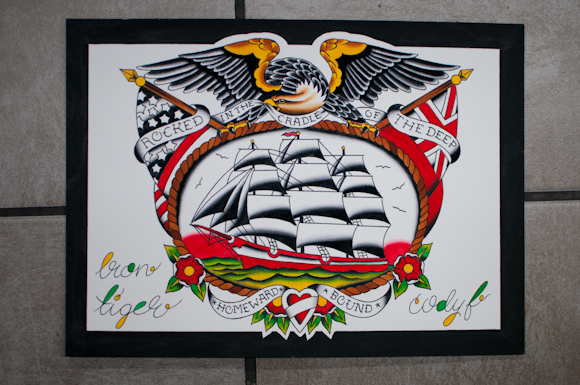 Katy tried her hand at a different style of rose last week and killed it.
It is hard to stay on top of getting pictures of all the piercings we do every week, but Dan did some hip dermals on a walk in, and I got a picture of a daith by Randy.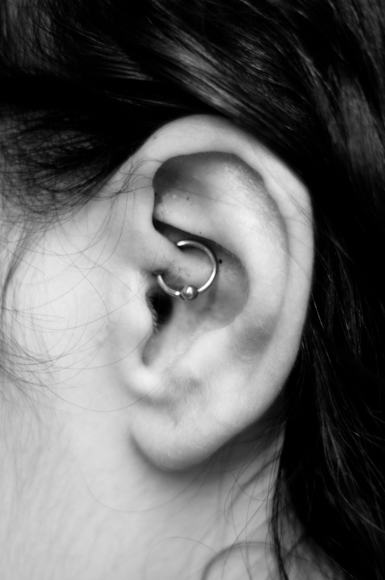 Here's some more photos from around the shop, including a few of our friend Petey Passions, who has been here for the last 3 months hanging out but unfortunately he has to head back to Ireland this weekend.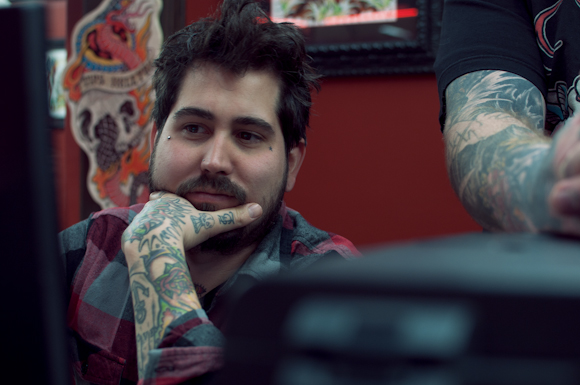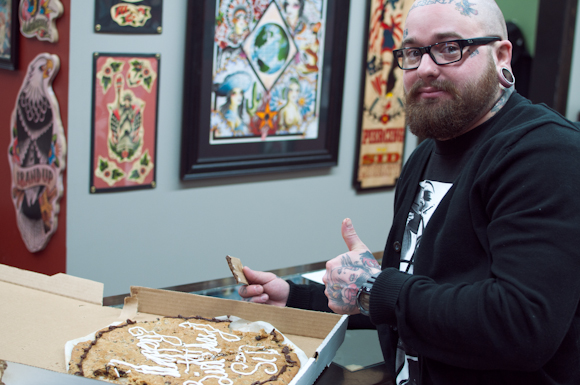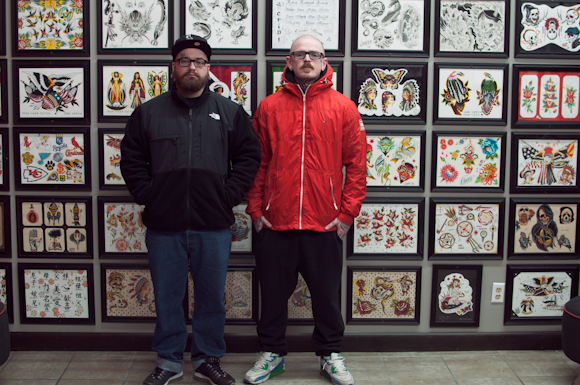 See you all next week!
– Tony