Iron Tiger Tuesdays #3
So I've (un)officially named the weekly update Iron Tiger Tuesdays… Cool right? Well enough words, here's some pictures with captions. Way cooler (more cool, whatever).
Gabe will be tattooing in Milan again this year… So for the few of you from Italy who might be seeing this, go get a tattoo from Gabe.
Rose coming out of the concrete by Gabe
Roses by Katy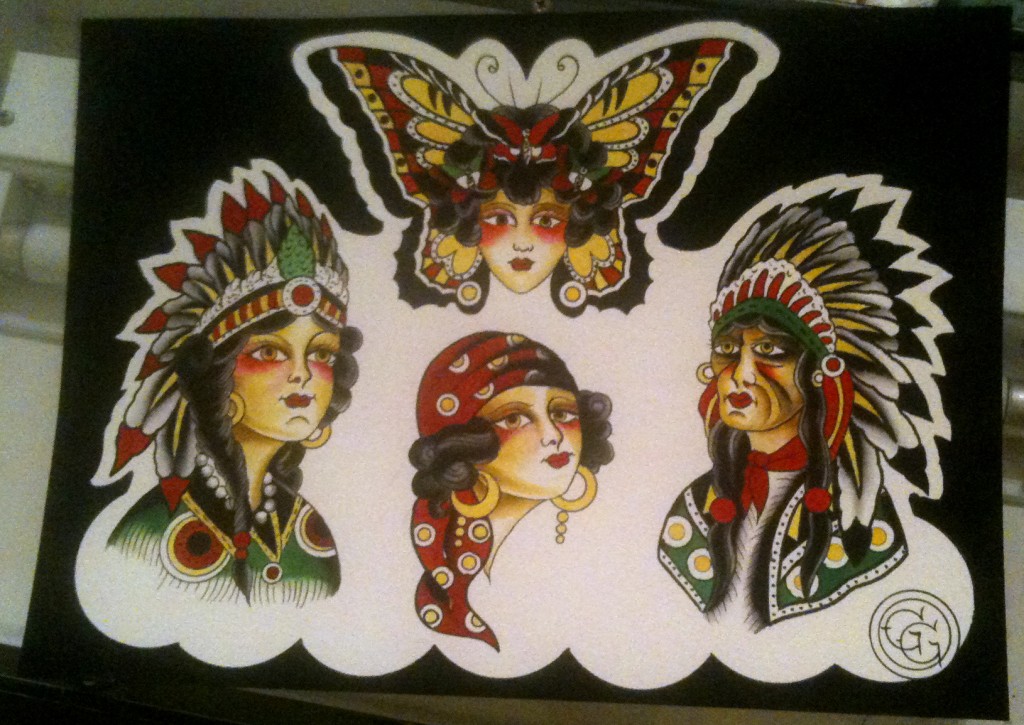 Two paintings by Gabe for the 10 sheet project some of our artists are working on.
Painting by Lars
Painting by Dan
Here's some pictures from around the shop last week.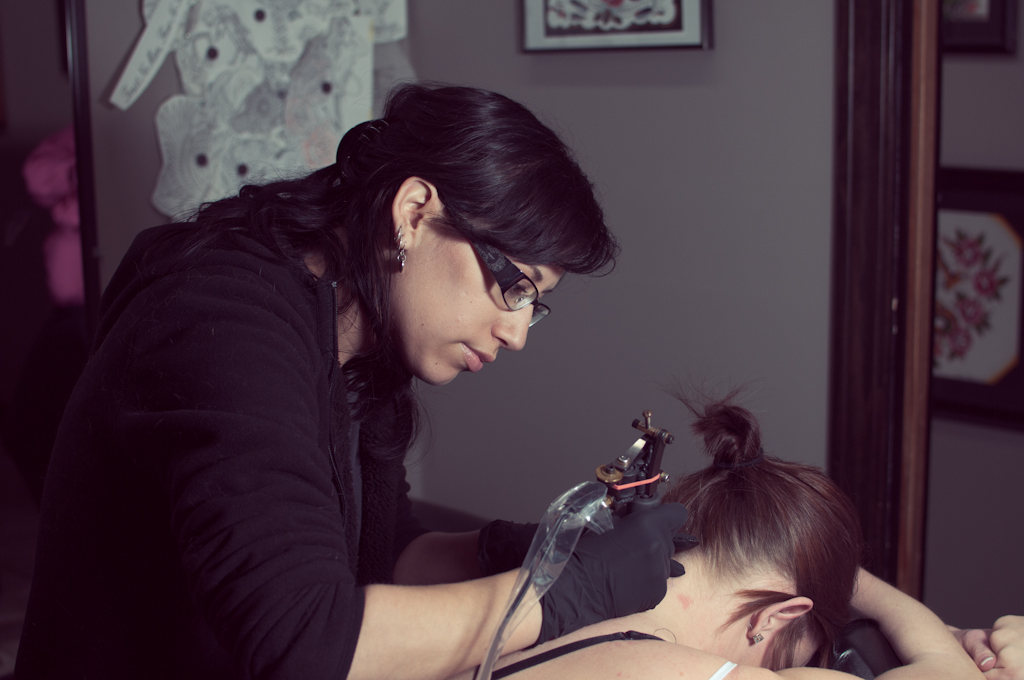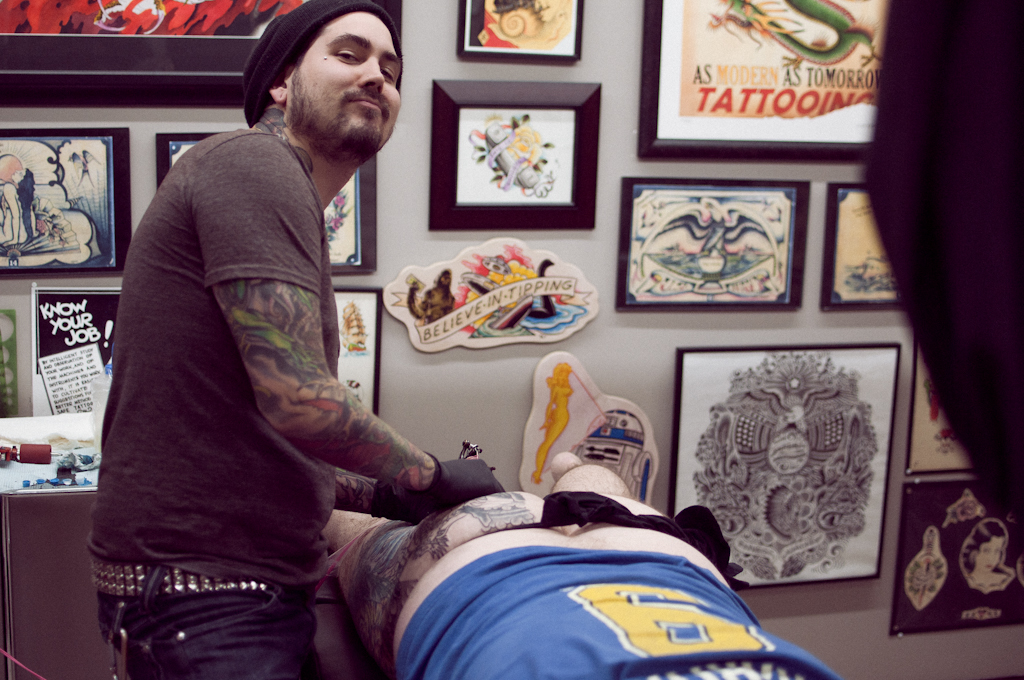 And we'll end on a creepy photo of Lars tattooing some guy's ass.
– Tony