Iron Tiger Tuesday (Thursday) – Better Late Than Never
So ya, due to visiting relatives the Iron Tiger Tuesday update has been pushed back a couple of days this week.  Sorry about that.  I've got photos for you of pretty much everyone.  Colin sustained a nasty gash in his leg the other day.  Some drunk girl on a bike ran into him and the bottle of booze she had in her water bottle holder shattered and sliced his leg open.  Other than that it was a decent week.
Katy is going to be moving soon.  Go party with her for her Going Away/Birthday party on May 29th at Roxy's.
Being that this is a College town and it's the end of the semester I'm sure alot of you know someone who just graduated.  Iron Tiger gift certificates are great for any occasion including but not limited to belated graduation presents. Just sayin'…
Here's Lars finishing up a starfish on a knee.  He also did that bitchin' girl head.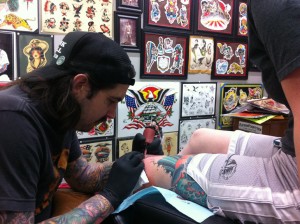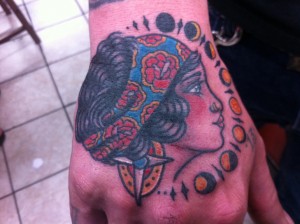 Here's a couple pieces Gabe worked on recently.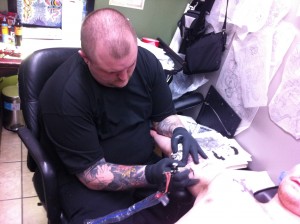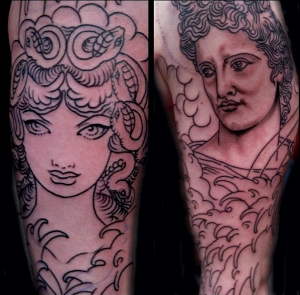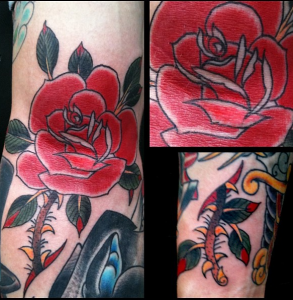 Colin and Morgan hanging out.  Also a cool geometric design Colin did on a walk-in.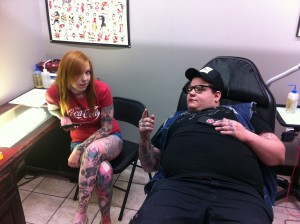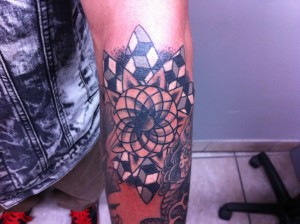 Here's a couple roses for you.  Angie did the first, Cody did the second.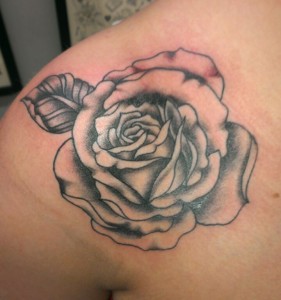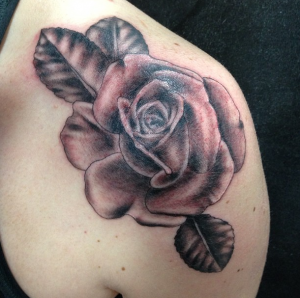 Here's a few fun ones Moe did this week.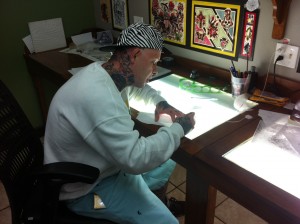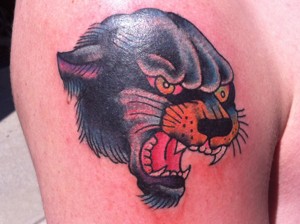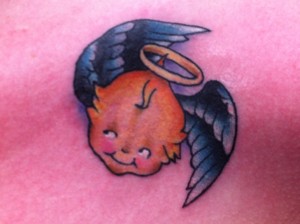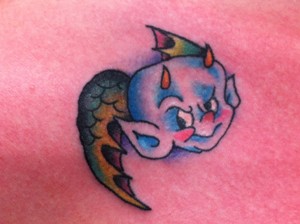 Katy did this one on our counter guy Dirty Cody.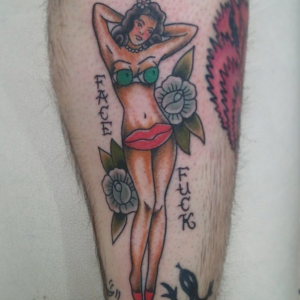 Miss Morgan hard at work.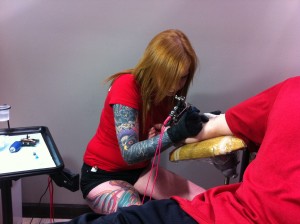 That's it until next Tuesday.  Take it easy.
-Awkward Jeff