Iron Tiger Tuesday
Hey, it's Tuesday again, welcome back for another update.  This was Angie's last week at the shop. She's moving to St. Louis and will be working at Evermore Gallery in Edwardsville, IL.  We're super bummed to see her go.  On the bright side though, she'll be back every once in a while to do guest spots and hang out.  If not, we'll probably just show up drunk at her house and pester her until she agrees to.  Follow her on Facebook or instagram (@angiemeuth) for info on when she'll be in town.
There was alot going on at the shop this week. Although we still did a fare amount of bread and butter tattoos, I did see more cool traditional projects come through the door than I have recently.  Not only that but it wasn't just our friends getting them.  Some were just straight up walk in's. With all the personnel changes we've had recently, a few people decided to upgrade to different rooms.  There moves kept Lee, Dirty Cody and myself pretty busy with shop maintenance and upkeep; lots of painting, drilling, scrubbing etc.  The up side to these room swaps is that we're gonna have a new room specifically for guest artists.  Lee also managed to get Gabe's new circus print set hung up in the lobby.
Gabe, Cody and Dan will be in Prescott, AZ for the Northern AZ Tattoo Fest on July 5-7th.  If you're in the area go check them out and get an awesome panther head or something.
Tattoos by Gabe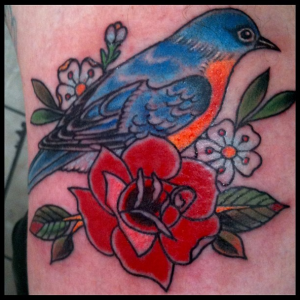 Tattoos by Cody
Tattoos by Colin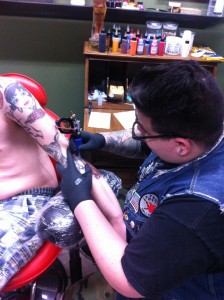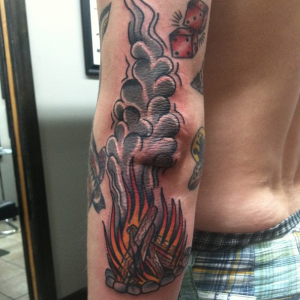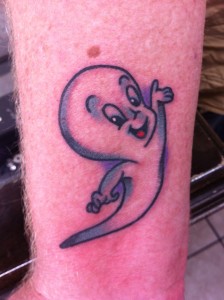 Tattoos/Paintings by Angie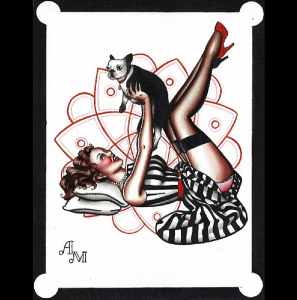 Tattoo by Dan
A quick shot of the new circus prints in the lobby.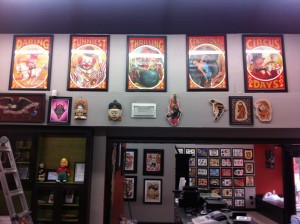 That's it guys, see ya next week.
-Awkward Jeff