Iron Tiger Tuesday
What's up everyone, it's that time of the week again. Gabe and Cody spent most of this past week at the Star of Texas Tattoo Art Revival in Austin.  They'll be back this week and available for appointments and walk-ins so get at them if you've got the itch. Our friends Patience from Trader Bobs in STL and Jef Wright from Wealthy Street Tattoo in Grand Rapids both stopped by to hang out with us for a couple days.  They're both great tattooers that you should check out if you're ever in their areas.  It seemed like everyone had a painting or flash sheets they were working on this week.  Check out a few of them below.  Judging by how crazy we were over the weekend, it's safe to say that the students are definitely back from holiday break. For those of you who might be new to town or just don't know, we're open 7 days a week and we'll do walk-ins for tattoos and piercings all day, every day.  If you have questions just stop by the shop or give us a call at 573.499.1200.
Tattoo by Gabe (done at the Austin Convention)
Tattoo/Painting by Lars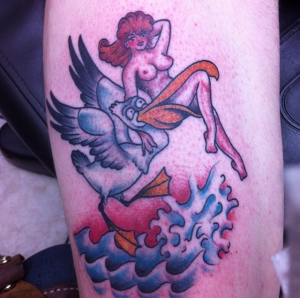 Tattoos by Dan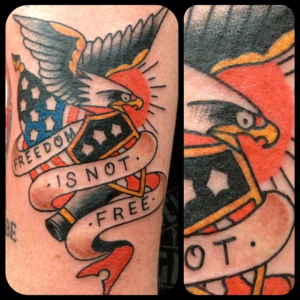 Painting by Casey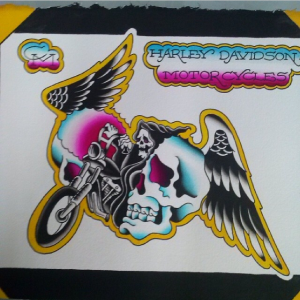 Painting by Ben
Until next time guys, take it easy.
-Jeff