Iron Tiger Tuesday
Hey, thanks for checking out this week's update.  Our friend Patience from Trader Bobs dropped by the shop on her way through town this weekend to hang out and do an appointment.  A couple of the guys got some little tattoos from her too.  Gabe had a bit of everything come in for him over the week.  He finished up some session work on a couple people, did a few walk-ins including a black and gray portrait and hooked one of our friends up with a rad native elephant piece.  Ben and Casey were both in and out of the shop for appointments throughout the week.  Phil did another session on a massive skull sleeve he's had going for awhile.  Dan finished the line work on a pretty awesome buffalo piece.  Walk-ins and piercings kept everyone else busy.
Just as a reminder Gabe, Cody and Katy will be working the Star of Texas Tattoo Art Revival in Austin, TX on Jan 24-26th.   They'll be there with Chris Quidgeon, Angie Meuth, Bare Knuckle Irons and Workhorse Irons.  If you're in the area be sure to check them out.
Tattoos by Gabe
Tattoo by Phil
Tattoos by Cody
Tattoos by Casey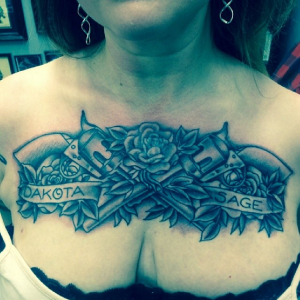 Tattoo by Ben
Tattoo by Dan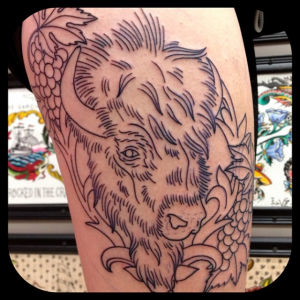 Tattoos by Patience (from Trader Bobs)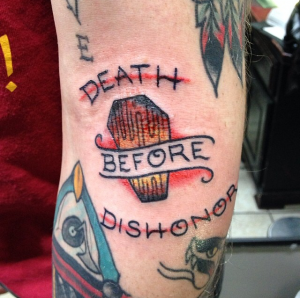 That's it until next week guys.  Later.
-Jeff