Iron Tiger Tuesday
This week the Tuesday update is actually on time, imagine that.  Despite MU's graduation slowing the shop down a bit this weekend we still managed to grind out a decent amount of cool tattoos. I've got a bunch of pics for you today.
Our good friend Josh "Chappy" Chapman from Iron Age came in for a visit over the weekend to work on some pieces he has in progress.  He also DJ'd at Roxy's on Saturday night.  It was alot of fun having him in town.  The man has rad prints for sale if you're in the market for some new decor.
We were all excited to see the new Iron Tiger stickers arrive this weekend. There are two different designs available.  Feel free to stop by the shop and grab a few.
The first five pictures I have for you today are from Cody.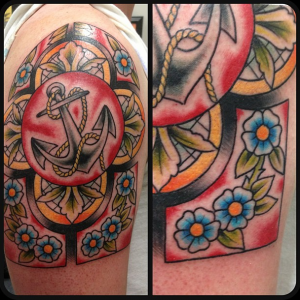 Katy got to do this Batman and a crazy Thompson gun gorilla
Chappy did a session on Gabe's back this weekend.  He also did this hannya mask on our friend Jesse.
Here's four recent ones from Dan.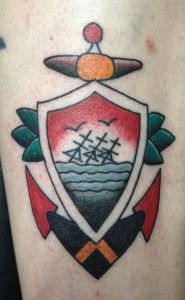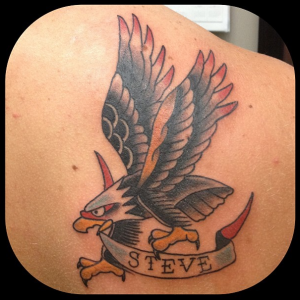 Here's the first session Gabe did on my GF's back piece plus a couple more he has in progress on other people.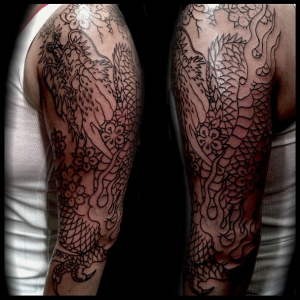 Humming bird by Lars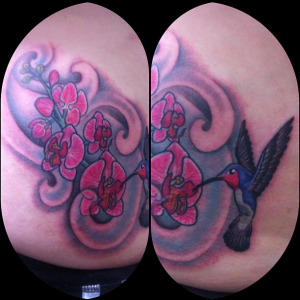 As mentioned, we have new shop stickers.  Come get one.
That's all I've got for you this week.  Keep an eye out for more info on upcoming events, guest artist, etc.
-Awkward Jeff