Iron Tiger Tuesday
Here's your weekly dose of Iron Tiger stuff.  Can't complain about this past week.  Gabe filled some of the time in between his appointments by tattooing some of us shop guys. He started a cover up on Randy's shoulder, did a severed head on Felix's cousin Mike and star and doted my arm to complete my sleeve. Dan spent the weekend tattooing at Evermore Gallery in Edwardsville, IL.  Morgan tattooed at Trader Bobs for a couple days. Colin fixed/covered up a dragon on his brother's shoulder. We had alot of fun hanging out with Mike for the last couple weeks but he had to head back to Vegas today.  Come see us again soon man.
In case you didn't see last week's update, Gabe will be tattooing at Spotlight Tattoo in LA on October 23-24 and Showroom tattoo in Las Vegas on October 28-November 4.  Also Gabe, Lars and Dan will be tattooing at the St. Louis Old School Tattoo Expo November 8-10.
For those of you who aren't too familiar with our shop, we do walk-in's all day, everyday.  So give us a call at 573.499.1200 or just walk in and we'll get you laced up. We also have gift cards available for that friend or family member that hasn't stopped talking about the tattoo/piercing they've been wanting for months now.  Make it happen for 'em.
Tattoos by Gabe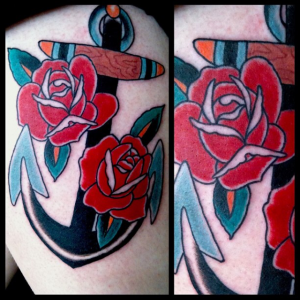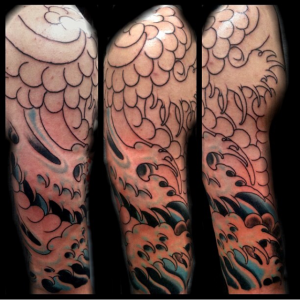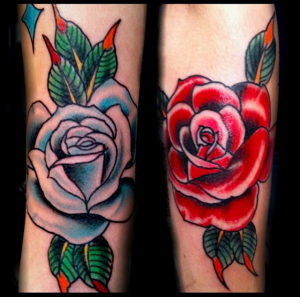 Tattoo by Lars
Tattoos by Colin
Tattoos by Cody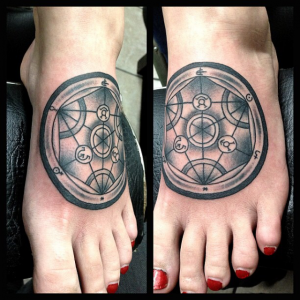 Tattoo by Moe
Tattoo by Morgan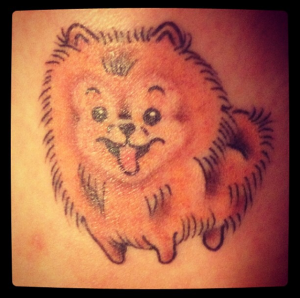 That's all I got.  Later.
-Jeff