Iron Tiger Tuesday
Another week down, another shop update.  Gabe, Cody and Dan got back from the AZ convention and went right back to the grind.  Gabe brought back some cool antiques he picked up while he was out there.  Moe and Morgan spent most of the week on the road with Moe attending the Cleveland Tattoo Expo and Morgan doing a guest spot at Trader Bob's in St. Louis.  Once again, our bud Casey Maddox came up for a few day to cover shifts and hang out.
You should all be keeping an eye on Lars Van Zandt.  He's got a project in the works that involved a rad photo shoot by our good friend Corey Hale.  There's a preview pic from that shoot below.
Just a reminder with it being summer and all that nothing says "I love you so much but it's way too hot outside and I'm too sweaty to hug so I got you this instead" quite like an Iron Tiger gift certificate.  Stop by the shop and pick one up today for that tattoo or piercing enthusiast in your group of friends or family.  They're perfect for any occasion!
Cover up session by Gabe
Tattoo by Phil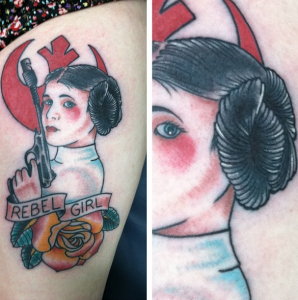 Preview pic from Lars's photo shoot
Tattoo by Lars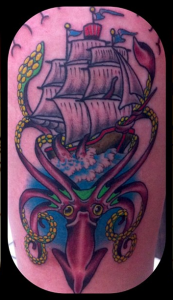 Tattoo by Dan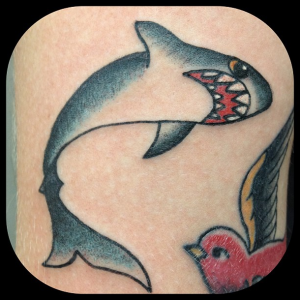 Tattoo by Casey Maddox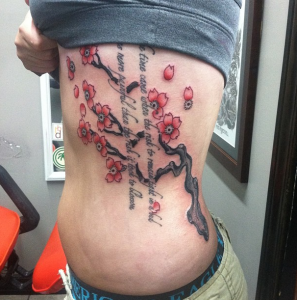 Tattoos by Cody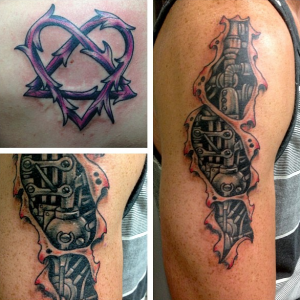 New antiques Gabe picked up for the shop.
That's it for this week.  Take it easy.
-Awkward Jeff