Hey guys, here's what we were up to this past week. We had a blast this weekend with all of you that came out for our "For Love or Heartbreak" special. A big thanks to everyone that hung out and got tattooed or pierced. Also, thanks to Tyson from Street Dogs for braving the cold for two days to keep us and our customers stocked with snacks the whole time. Other than that, Gabe did some session work on our counter guy Cody's back piece. He got to do a rad nurse head on one of our old friends as well. Lars worked on a bunch of cool tattoos including a stone cross, a Medusa head and a fiery skull and dagger from a flash sheet Dan painted. Cody finished a huge tiger rip piece. Colin tattooed an awesome boars head on one of his regulars along with a Cathulu tat and some other cool stuff. Dan outlined a floral half sleeve on one of his clients.
As I keep mentioning, Gabe and Lars will be tattooing at the 6th Annual West Texas Tattoo Convention in San Angelo, TX on Feb 27th – Mar 1st. If you're gonna be around you should check them out or get at them for appointments.
Gabe will also be working at Elm Street Tattoo in Dallas, TX from Mar 2-4. He's taking appointments for those dates as well.
Tattoos by Gabe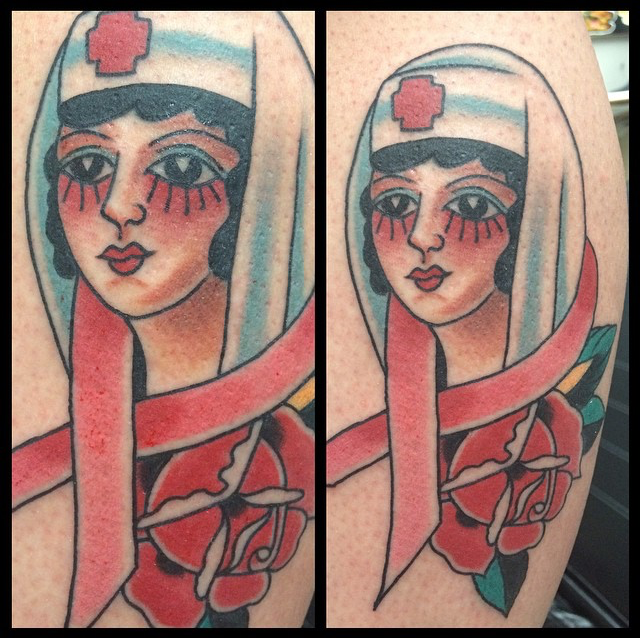 Tattoos by Lars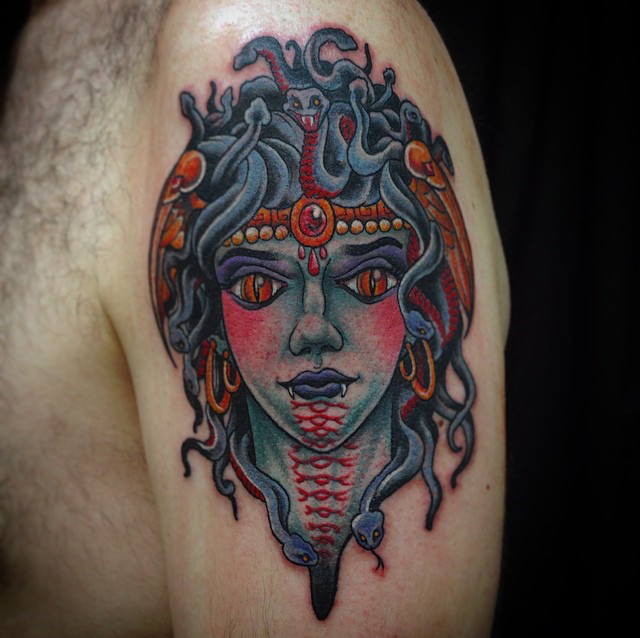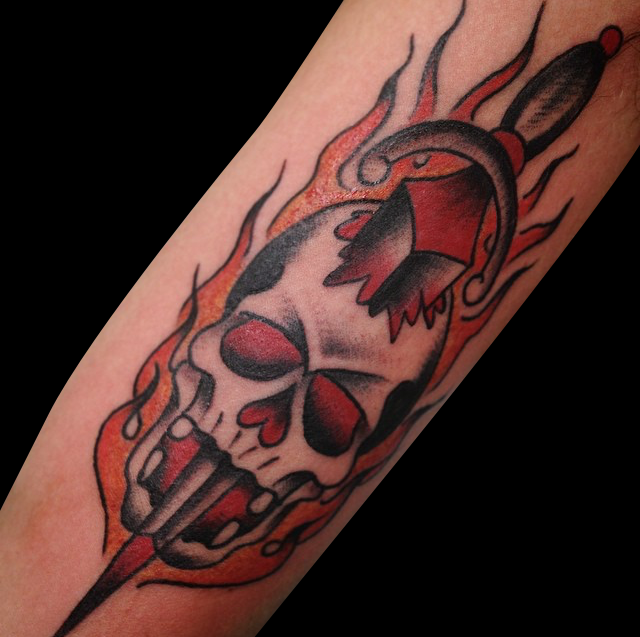 Tattoos by Cody
Tattoos by Colin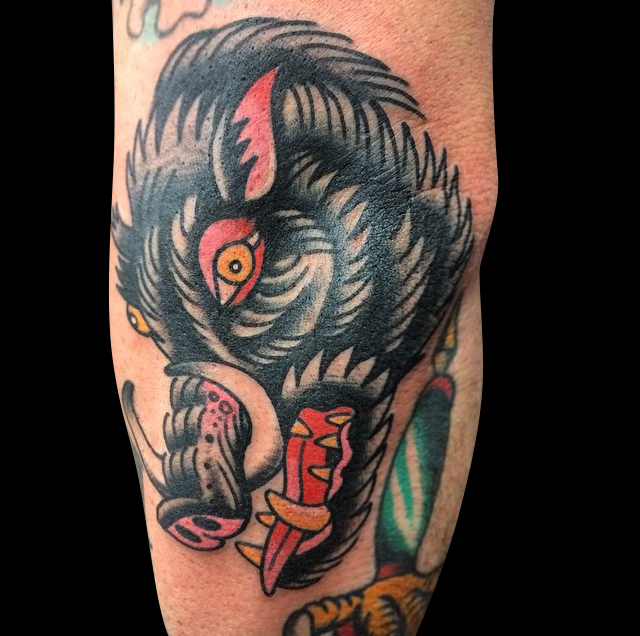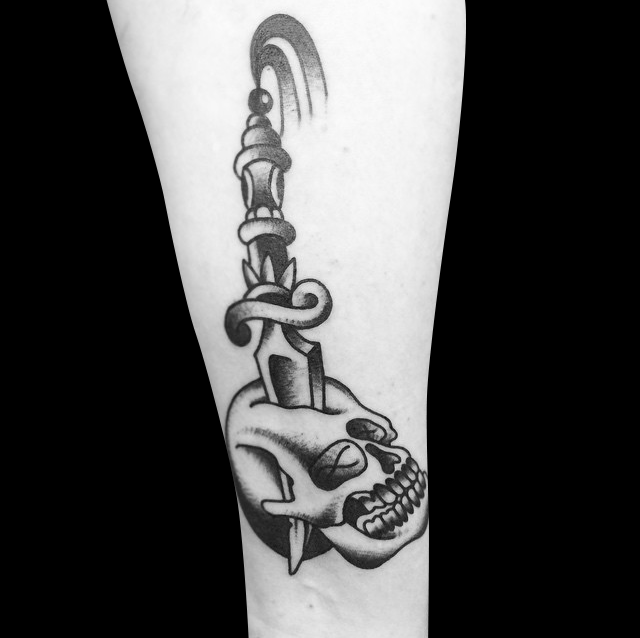 Tattoos by Dan