Last week was a pretty big week for our apprentice Colin Apache. He started his 50 supervised procedures to get his license. Colin has been apprenticing at the shop now for almost 2 years and is well on his way to become a full time tattooer here at the shop. If you are interested in making an appointment to get tattooed by Colin during his 50 procedures, call the shop and we will set you up. All procedures are overseen by a licensed professional. Here's some photos of Colin performing his first procedures and some of the tattoos he's done already.
Gabe supervising Colin as he did #1 on himself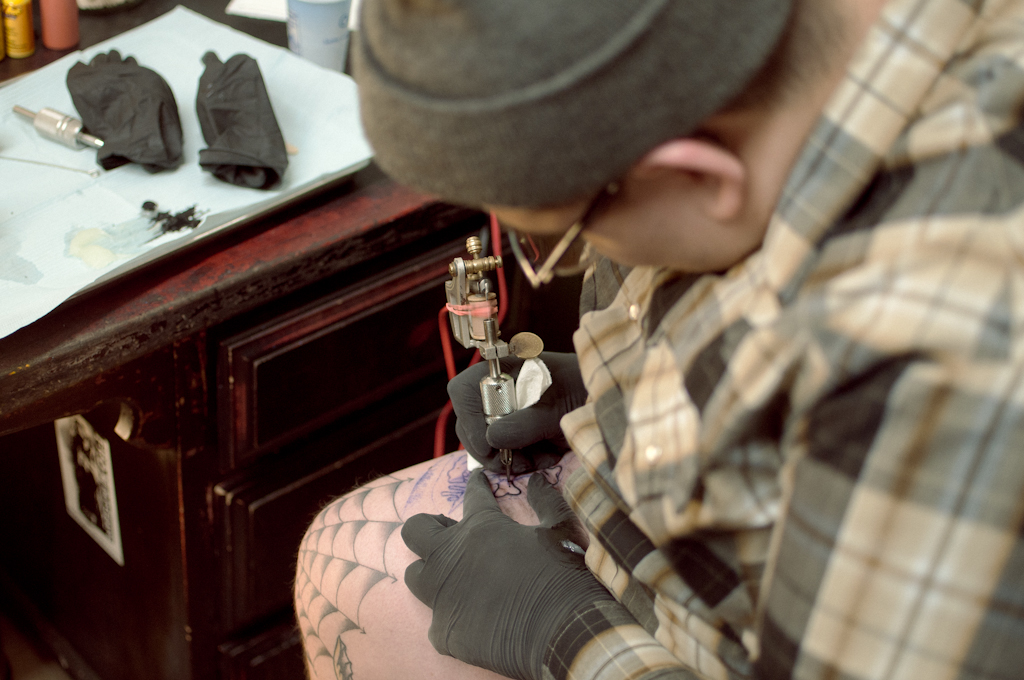 Here's a couple of his first ones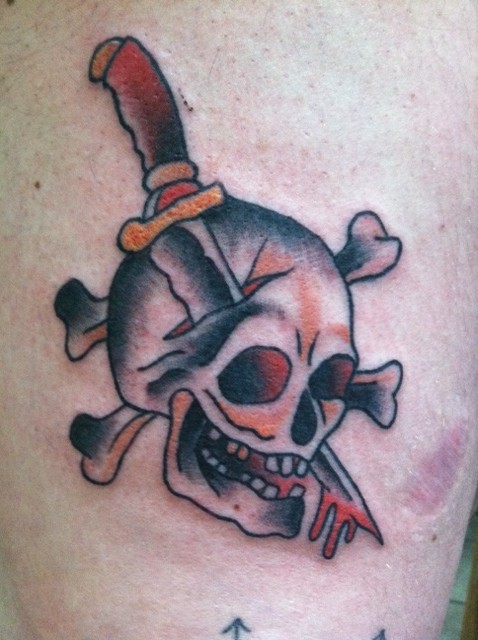 Here's some more photos from around the shop this past week.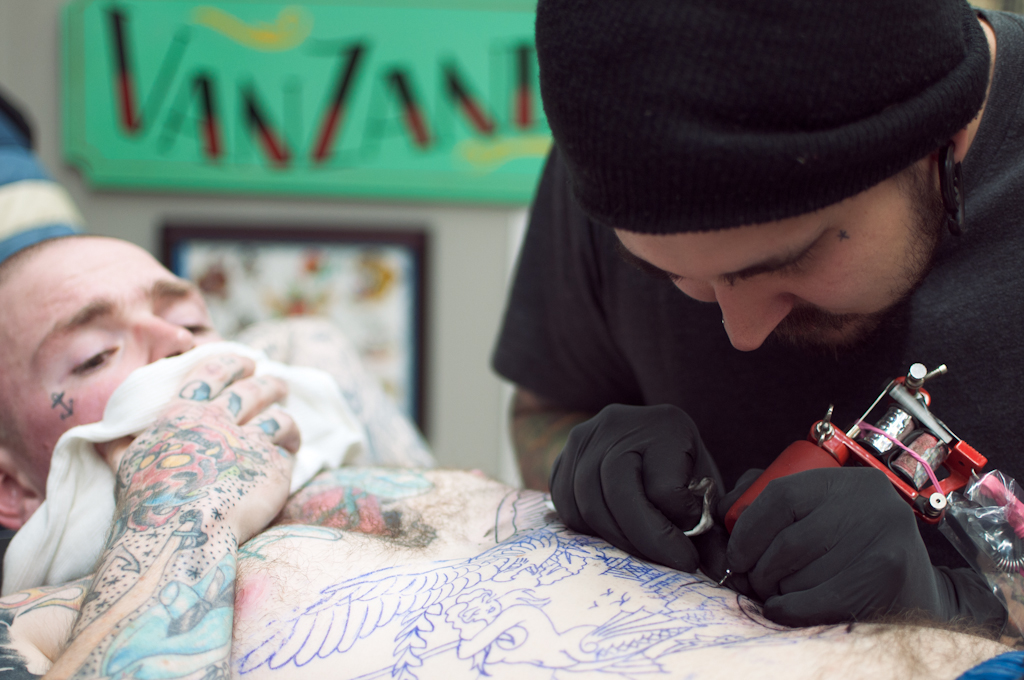 Devil head by Katy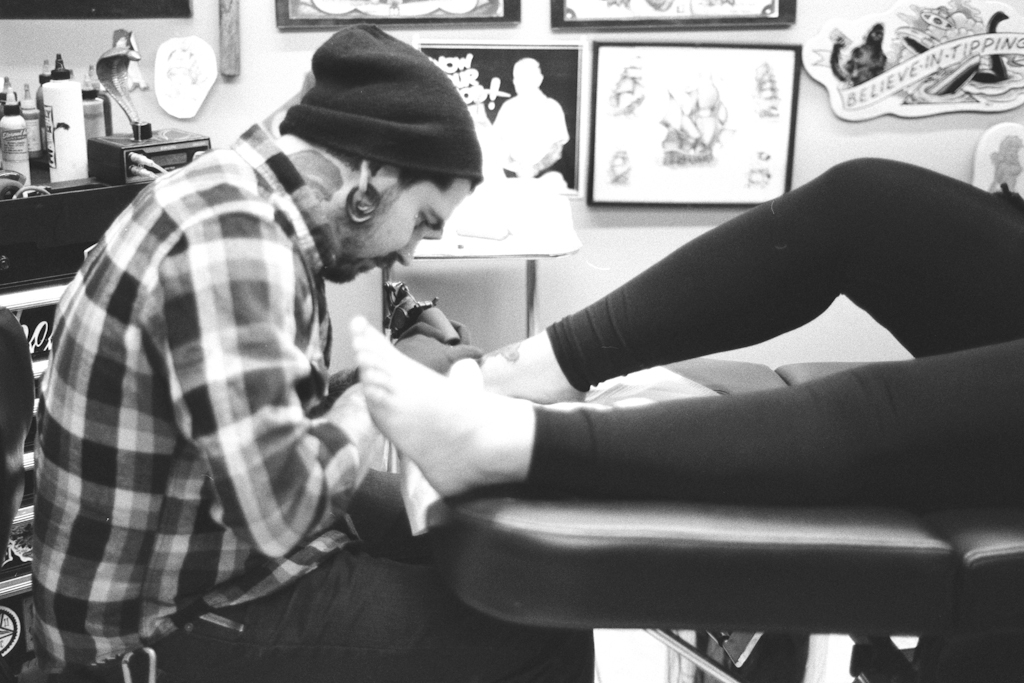 And here are some paintings from Phil.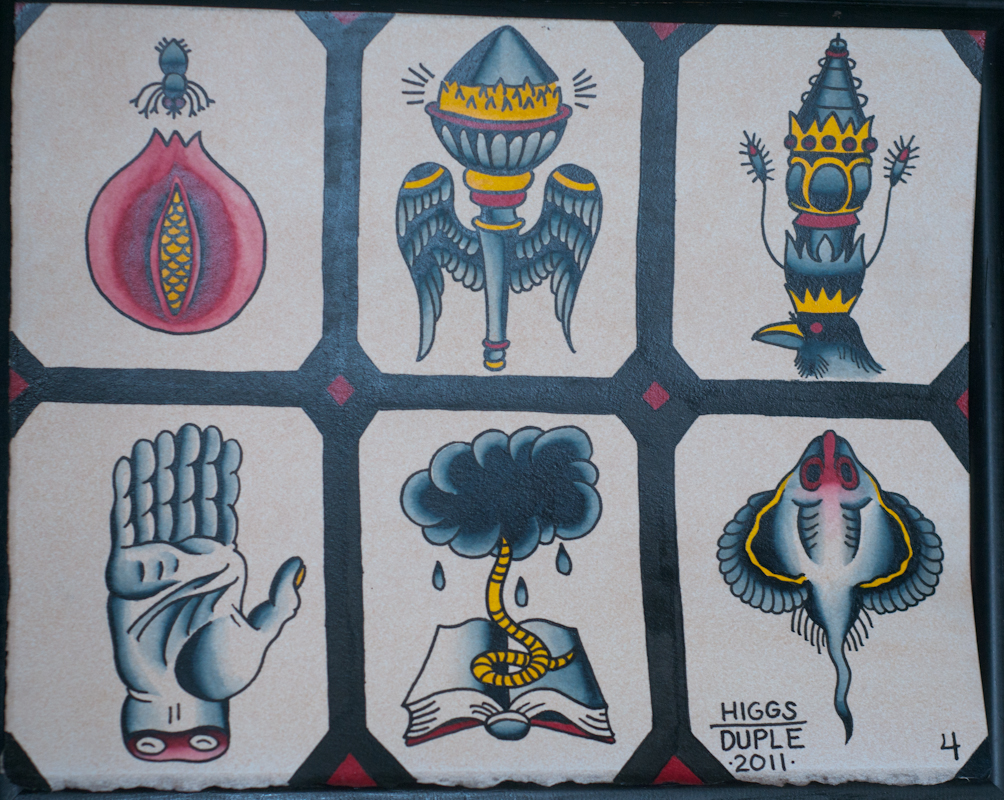 – Tony