Okay, this past week was awesome.  First off, we threw Gabe a surprise birthday party on Saturday.  His family and friends showed up from all over the place to wish him well. We had a hot dog vender catering the party that served us dogs, brats and philly cheesesteak sandwiches all day. It was a super chill day of hang outs with good people.  Happy Birthday bro.
It's great to see the college kids starting to roll back into town.  They kept up busy pretty much all week.  Gabe started one of the biggest back pieces I've ever seen on our friend Jeremiah.  I'm not sure if Dan stops tattooing or painting to sleep anymore.  He did a "self-portrait" on our friend Jim Honey on Saturday that he found on a deck of weird old cards that Cody brought in.  There's a pic posted below.  Also saw some new paintings from Colin, Cody and Moe.
For you ladies out there that missed out on our first run of women's v-necks I'm happy to let you know that we have a new batch in.  Stop by the shop and get ya one.
Tattoos by Gabe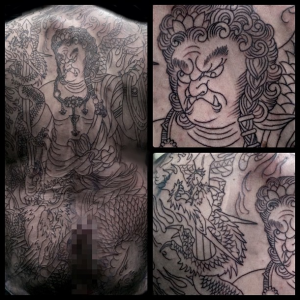 Tattoo by Lars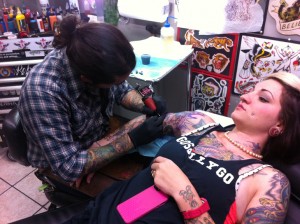 Tattoo by Phil
Painting by Colin
Tattoo by Cody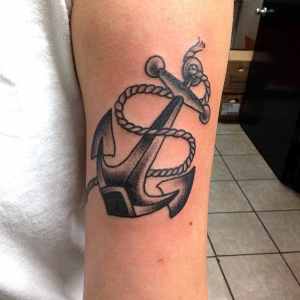 Tattoos/Paintings by Dan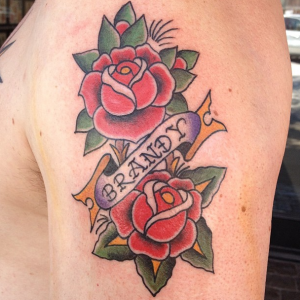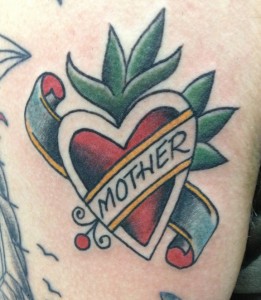 A quick pic from Gabe's party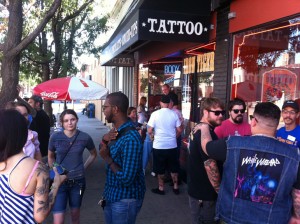 See you all next week.
-Awkward Jeff