Iron Tiger Tuesday
Welcome back for another Tuesday shop update.  We're off to a kick-ass start to the summer.  Cody and Colin are back in town from their Colorado vacation and available for walk-ins and appointments.  Gabe's been doing appointments at both Iron Tiger and Tattoo You. Dan got to work on some cool projects this week including some Loki Serpents that make me go cross-eyed every time I try to look at them for more than a few seconds. Lars started outlining a killer sea horse fantasy  back piece. Everyone's been slaying walk-ins all week with no signs of slowing down.  We're so pumped to have one of our oldest and best friends/former counter guy extrordanire Tony Tripoli in town for a visit.  Check out the amazing work he and his Fiancee Jasmine Garcia are involved in (www.artripoli.com, www.thrashonistas.com, www.scumoftheslum.com).
Gabe and Dan will be at the Northern AZ Tattoo Fest in Prescott, AZ on July 4-6.  Be sure to check them out if you're in the area.
Tattoos by Gabe
Tattoos by Lars
Tattoos by Casey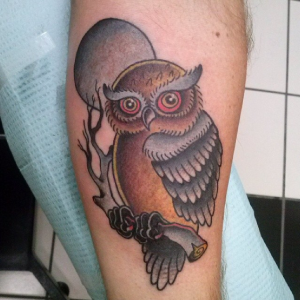 Tattoos by Dan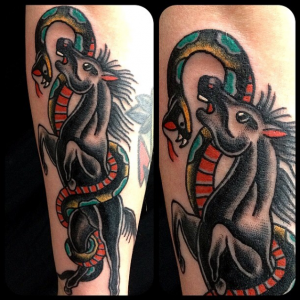 Thats if for this week guys.  See you next time.
-Jeff