Iron Tiger Tuesday
Hey guys, we had another solid week at the shop. Gabe did a rad black and gray hour glass half sleeve.  He also started a tiger knee cap piece on our friend Adam.  Colin got to do a really cool cobra.  He also did a little dragon on Hunter.  Cody stayed busy working on some new paintings when he wasn't tattooing awesome skulls and roses on late night walk-ins.  Dan spent most of his week doing walk-ins and trying to convince me to by an Oryx mount from him.  Casey was at the shop again over the weekend covering Morgan while she was out of town.  Phil started work on a Silent Hill half sleeve (pics to come).  Moe did a sneaky Cheshire Cat for one of his appointments. Lars did a podcast about tattooing.  You can find the link in a previous post.  Like I said, solid week.
With the holidays coming up don't forget that we have gift certificates available at the shop.  Nothing says Merry Christmas like a bitchin' eagle tattoo.
Tattoos by Gabe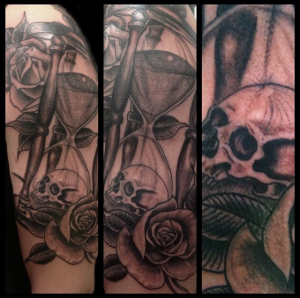 Tattoos by Lars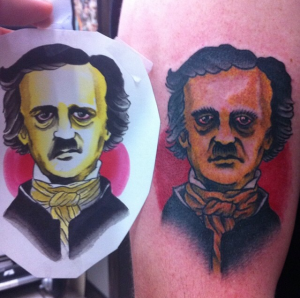 Tattoo by Cody
Tattoos by Colin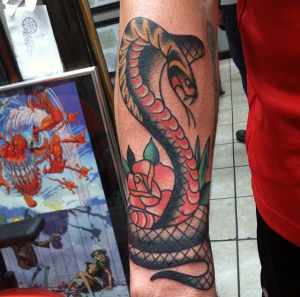 Tattoo by Moe
Tattoo by Dan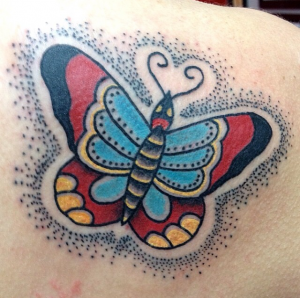 Piercings by Hunter
Painting by Casey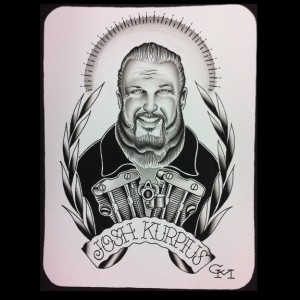 Thanks for checking out this week's update.  Later.
-Jeff