Iron Tiger Tuesday
Thanks for checking out this week's update.  We had some people on the road a bit this week.  Phil was tattooing at All Star in St. Louis and Moe was out at Freaks on Broadway in Kansas City. Casey Maddox came up to hang out and cover shifts over the weekend.  It's always good to have his help.  Our dude Talley from the Martlet Tattoo Parlor in LA came and hung out with us over the weekend.  Lars tattooed him using an old acetate stencil which I'd never seen done before.  All together, just a super chill week.  Cool people, no problems.
For those of you in STL that might be looking to get tattooed by Cody, he's tattooing at Iron Age yesterday and today.  Get at him.
Tattoo/Painting Preview by Cody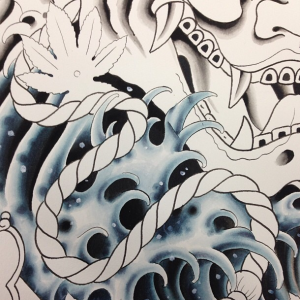 Tattoo/Paintings by Gabe
Tattoos by Lars
Tattoo by Colin
Tattoos by Dan
Tattoo by Moe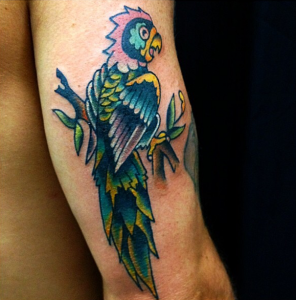 See ya next time.
-Jeff