Iron Tiger Tuesday
Hey guys, it's time once again for the weekly shop update. Our last Friday the 13th was one of the best yet. We did right around 200 tattoos and an equal number of piercings. Thanks to everyone who came out.
This week Gabe did another session on a chest piece, continued piecing together a traditional sleeve and did a crescent moon on a girl's shoulder. Kasper did a traditional portrait of a chihuahua and a pin up painting. Lars got to do some cool tats at the St. Louis convention including a drunk Gadsden snake and a manta ray. Cody tattooed some flowers on a girls hip and a piece of Fallout flash that one of his customers brought in. Dan did a traditional wolf head, light house and flowers along with a slue of Friday the 13th tats. Phil got to tattoo a little Bird of Prey on a friend's shoulder. Casey did some flowers on a customer's arm.
Moe got to do a devil dog on a walk-in as well as some text on an arm and a tribal Fenix.
In case you didn't know, we'll be having our annual anniversary/customer appreciation party this coming Sunday. We have free ticket available at the shop while they last or it's $5 at the door. It's gonna be sick so don't miss it.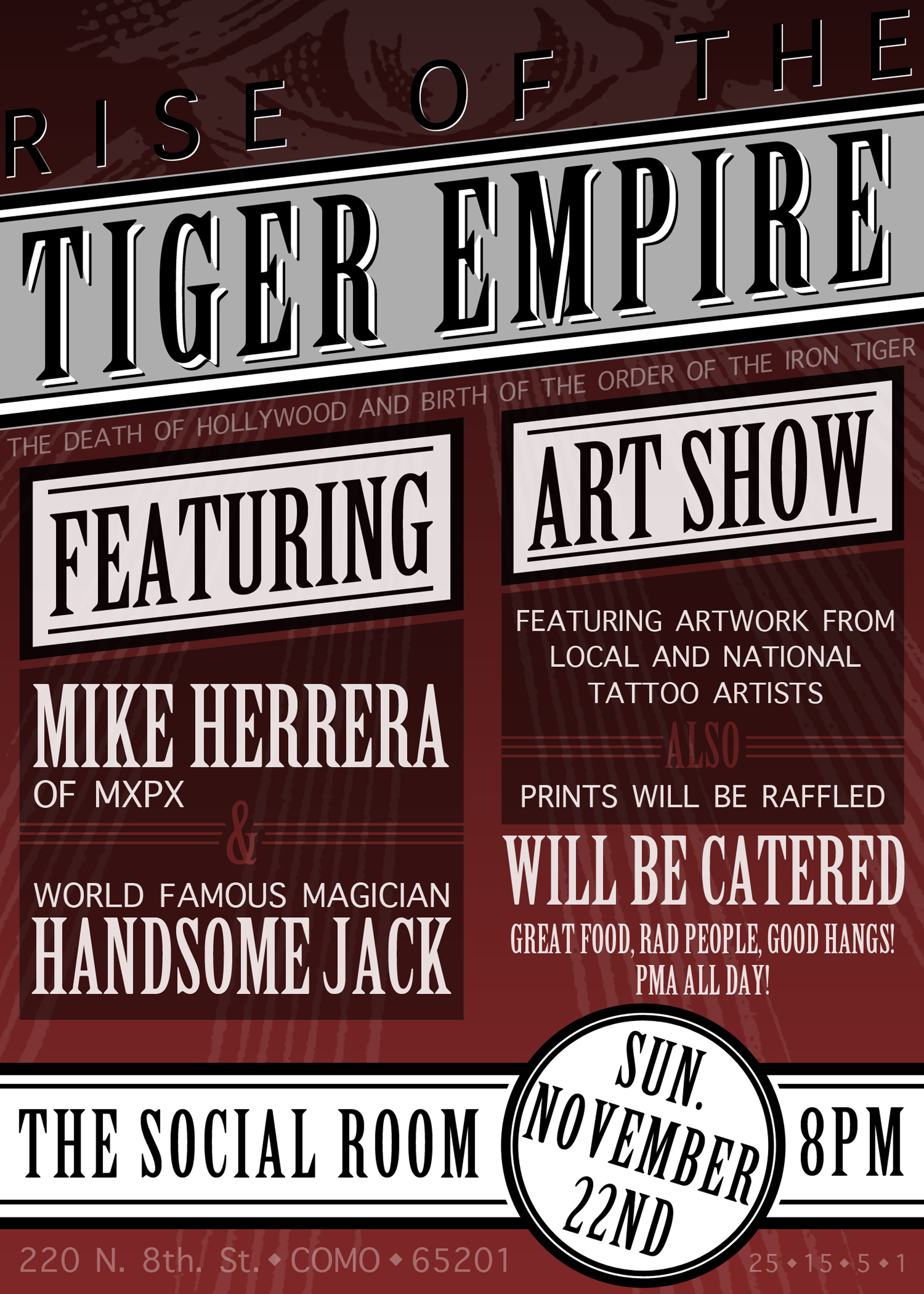 Tattoos by Gabe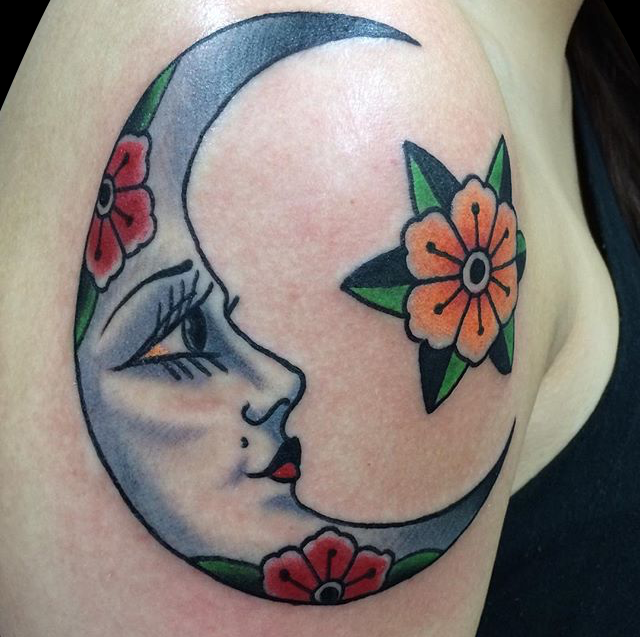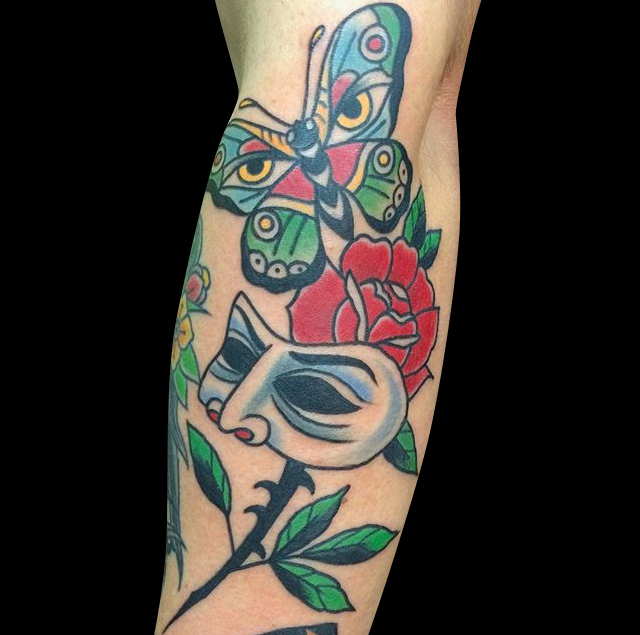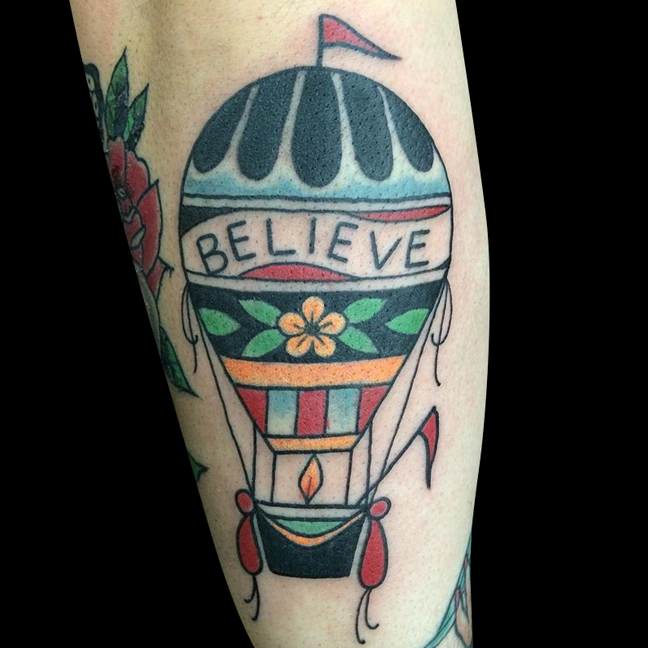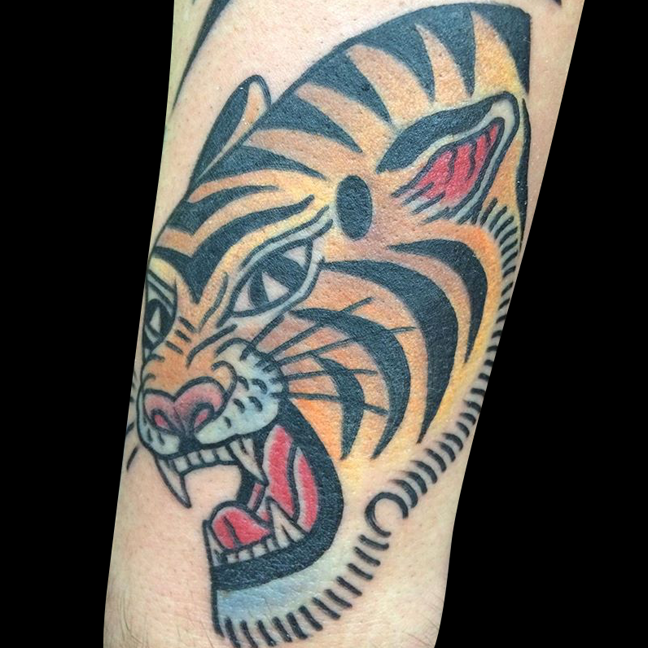 Tattoo/Painting by Kasper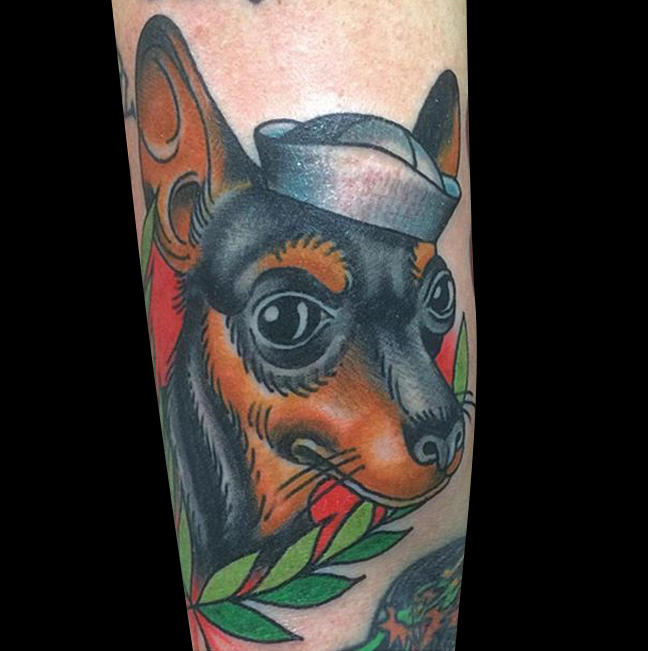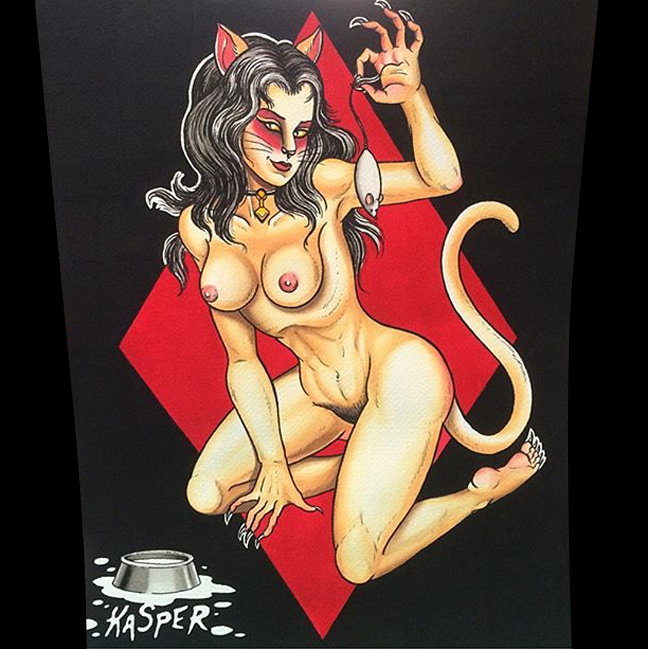 Tattoos by Lars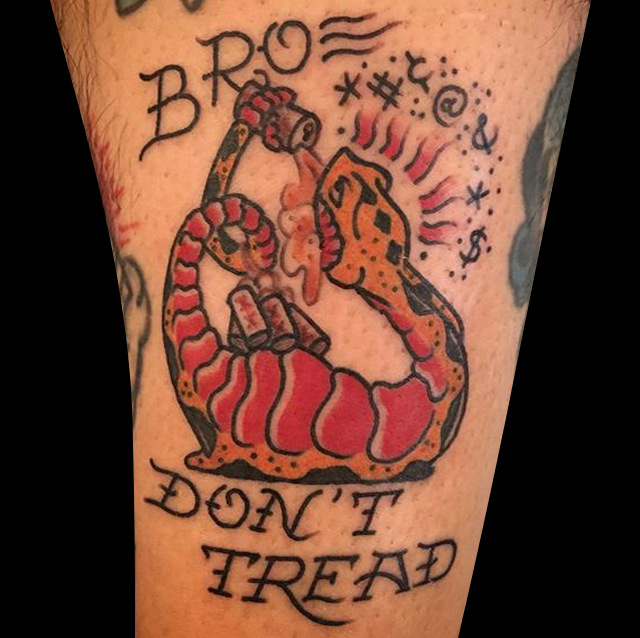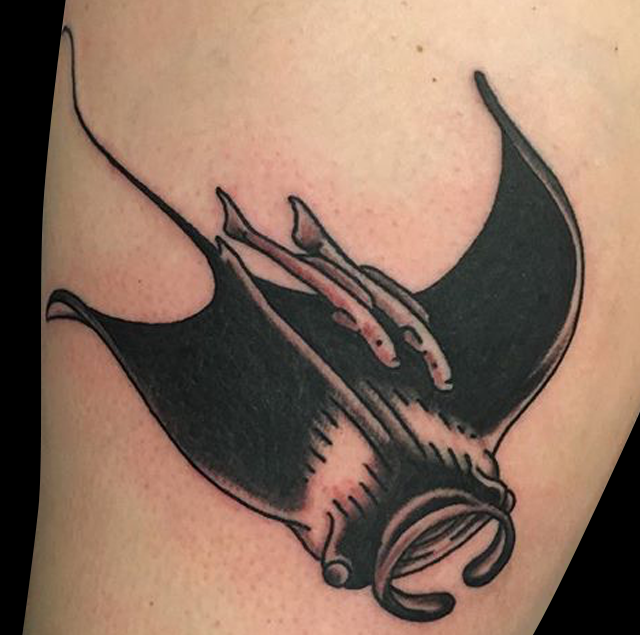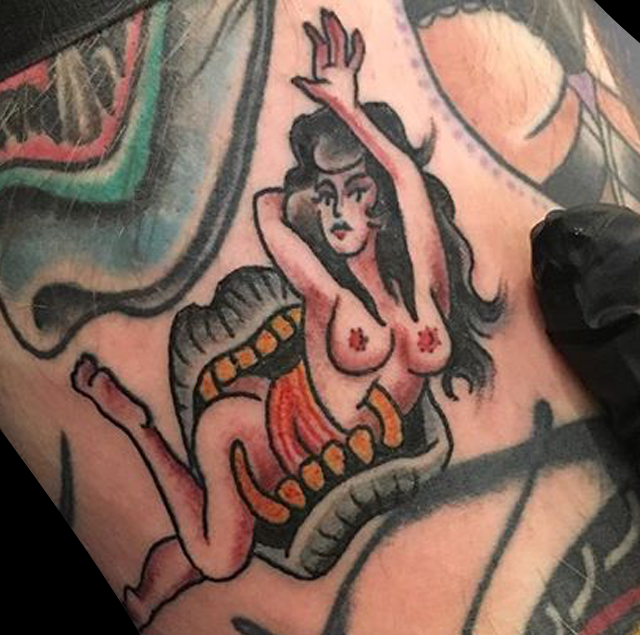 Tattoos by Cody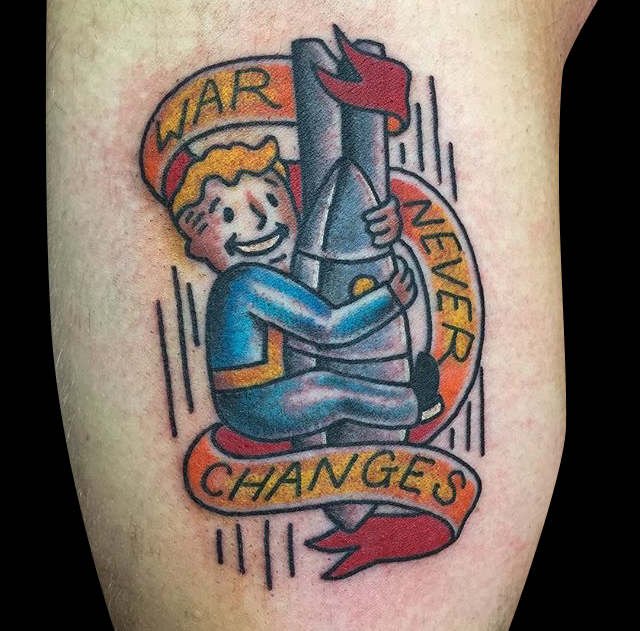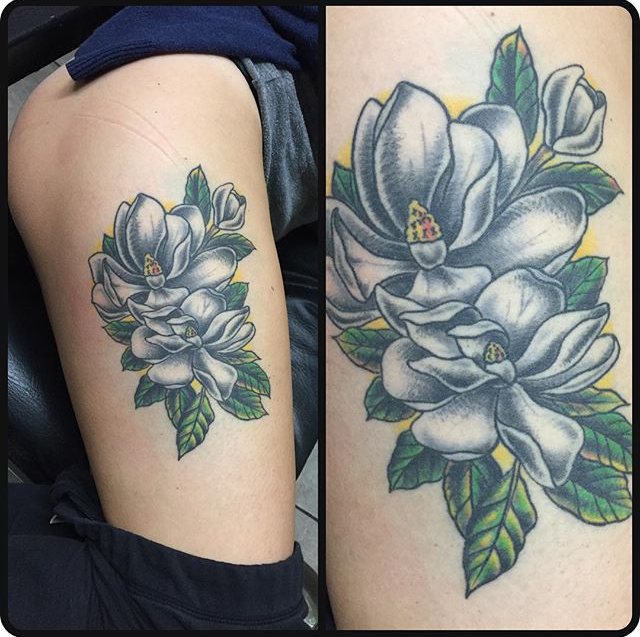 Tattoos by Dan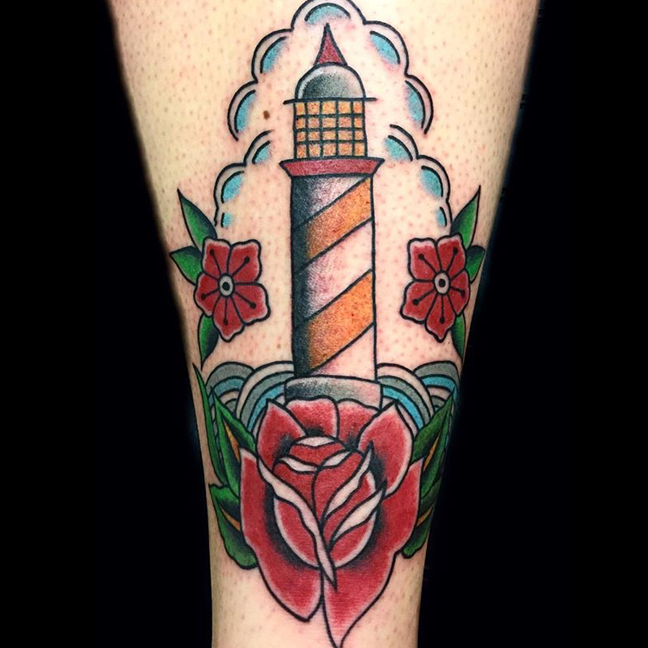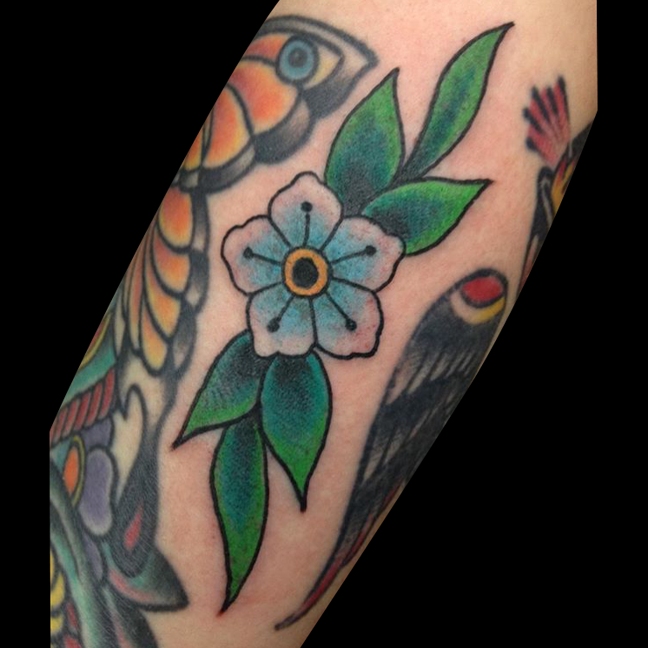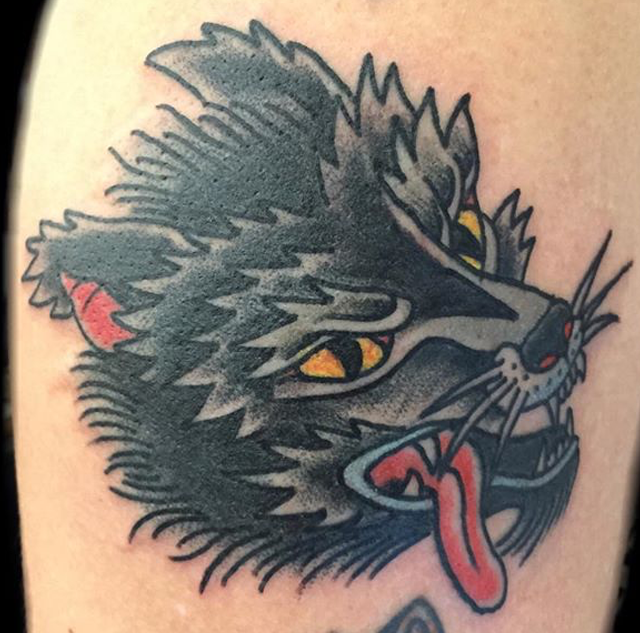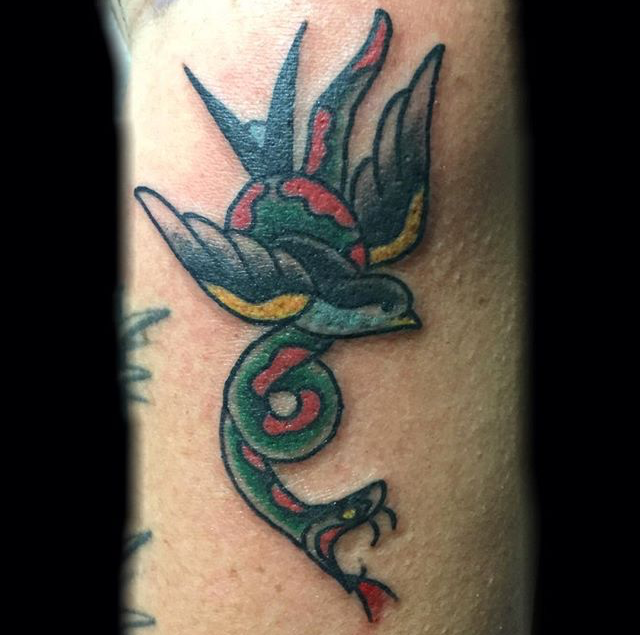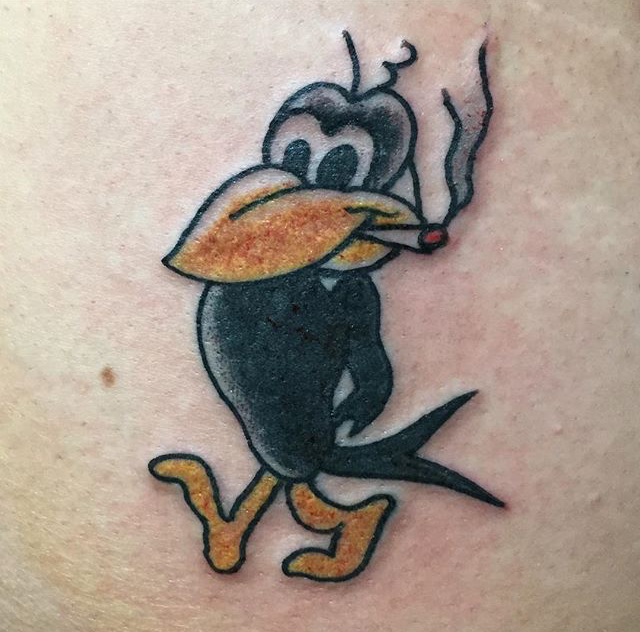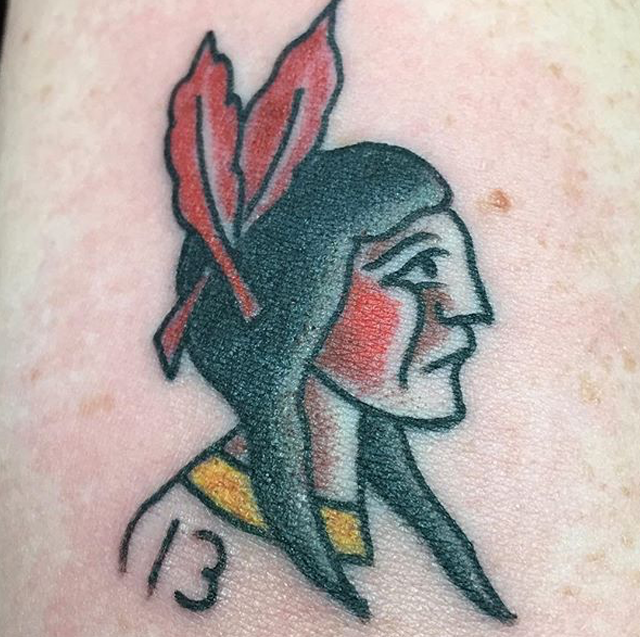 Tattoo by Phil
Tattoo by Casey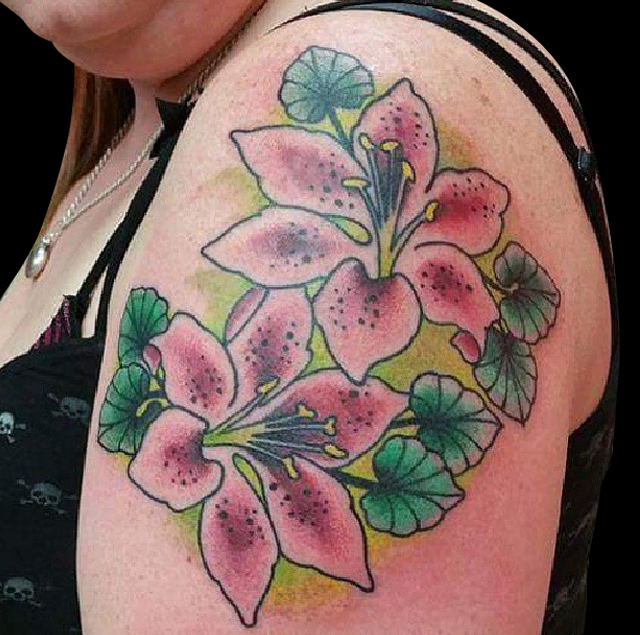 Tattoos by Moe