Here's your Tuesday post for the week.  I'm gonna keep this one short and sweet.  Gabe and Dan made it back from the Hell City convention on Tuesday.  They got to do some cool tattoos and Dan won a new work station.  Moe and Colin spent most of the week in St. Louis.  Colin was working at Iron Age and Moe was at Trader Bobs all weekend. Casey was back up at the shop covering shifts again.  Cody got some prints made of a painting he did.  He's selling them for a reasonable price so get at him if you're interested.  There's a pic below.  Everyone just sorta relaxed and did there own thing this week, it was pretty chill overall.
Oh ya, there was something I was suppose to mention about next Friday…
Tattoos by Gabe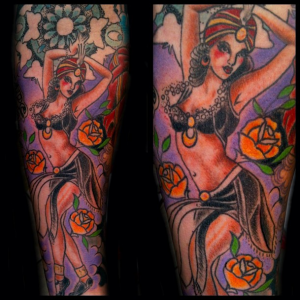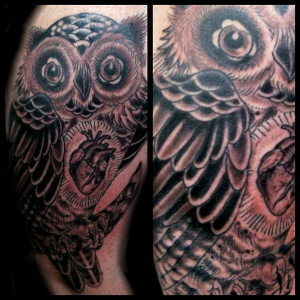 Tattoos by Lars
Painting by Dan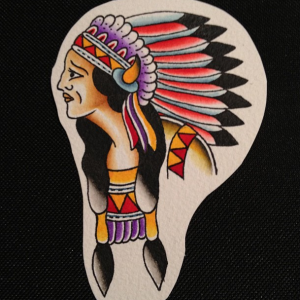 Cody's new prints
Enjoy your week guys, see you next time.
-Awkward Jeff