It's Tuesday again so lets get into this week's update.  Gabe had alot of big pieces in the works. The only time I can remember him not working on something huge he filled by covering up the zombie/dick monster on Dan's arm.  There was alot of painting going on again this week.  I've got pics of finished ones from Colin and Cody.
For those of you in STL, Morgan will be tattooing at Trader Bobs all this week.  Get at her for walk-ins and appointments.
Everyone here at Iron Tiger would like to extend our deepest condolences to the family of Chad Rodgers, a good friend of ours who past last Monday.  He was a good man and a positive influence on everyone around him.  There will be a benefit in his memory at Shotgun Pete's BBQ Shack. 28 N 9th Street, in Columbia on August 11th.  Anyone who knew him should stop by.  We're all gonna miss you brother.
Tattoos by Gabe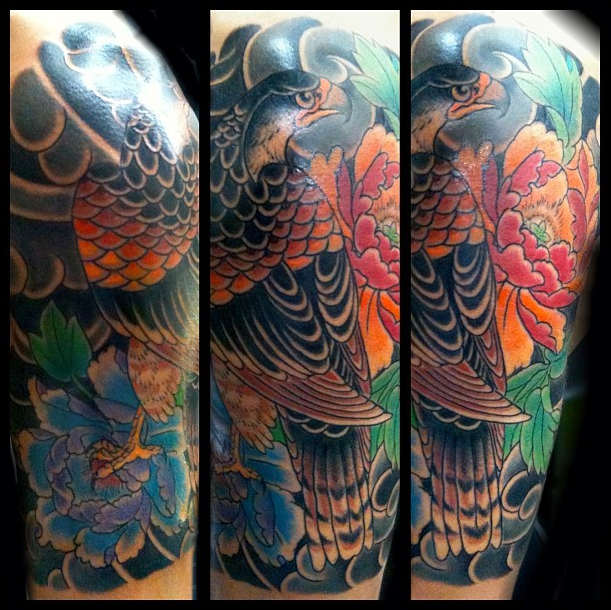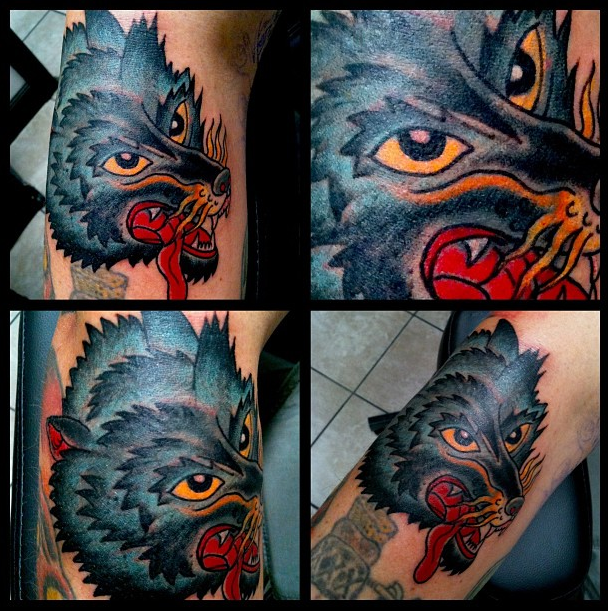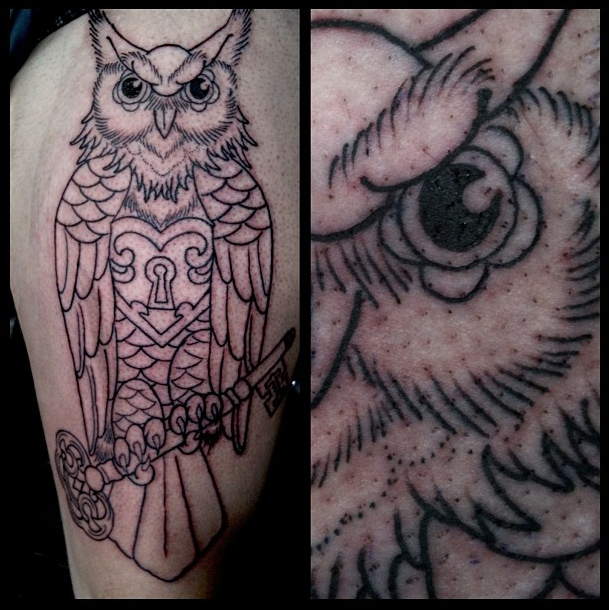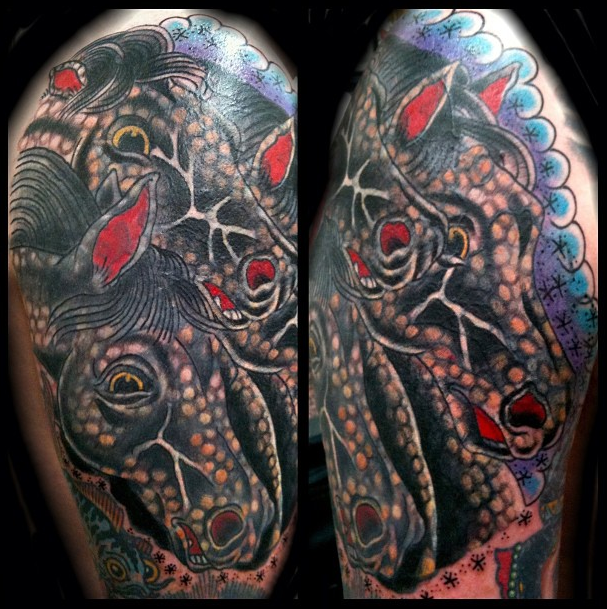 Tattoos/Painting by Cody
Tattoos by Lars (RIP Chad)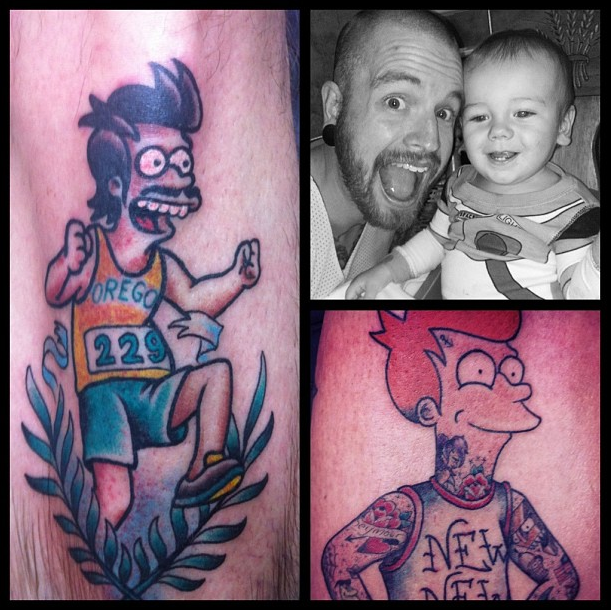 Tattoo/Painting by Colin
Tattoo by Dan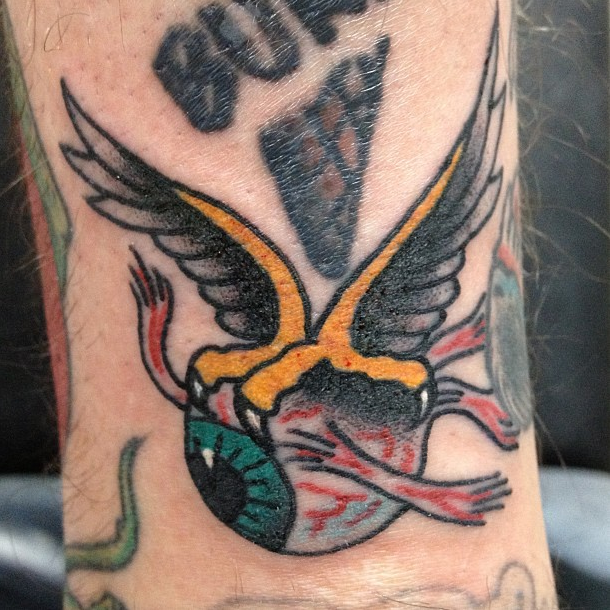 That's it for this week guys.
-Awkward Jeff