Iron Tiger Tuesday (on Wednesday)
So sometimes you decide to watch a little tv with your morning coffee and the next think you know it's after dark and you've binge-watched and entire season of Game of Thrones and that Tuesday post you were suppose to do didn't get done. I'm not saying I did that…but it happens… So here it is a day late, your weekly shop update.
Gabe's been putting in a lot of work at Tattoo You lately. He got a healed pic of a memorial tat he did recently. Kasper did a Boar/Tengu mask on one of his KC clientele. Lars spent the weekend at the Seattle Tattoo Expo. He got to tattoo a skull and mushrooms on a dude's neck, a dagger and rose and a crystal cluster on his friend's arm. Cody tattooed a black and grey rose and nickname on a walk-in. Colin got to tattoo a MerMan, a girl head and a piece sign. Casey tattooed the snake I posted a line drawing of last week on one of his client's arms and did a traditional heart and dagger. Dan finished up some moon flash. Morgan got to do an elephant head on a walk-in on Friday as well as a black and grey cloud/lightning bolt and an alien. Moe tattooed a sea horse on one of his regulars. He also did a palm tree, pocket knife and Woody the Woodpecker. See you next Tuesday.
Tattoo by Gabe
Tattoo by Kasper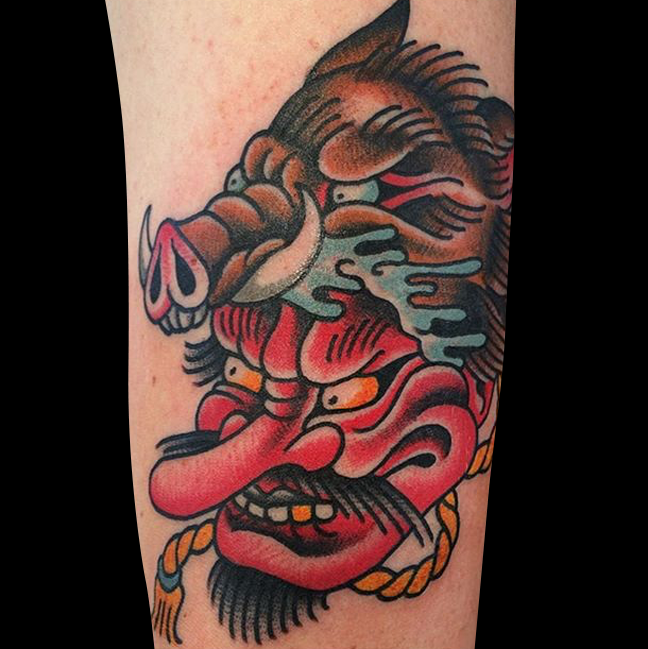 Tattoos by Lars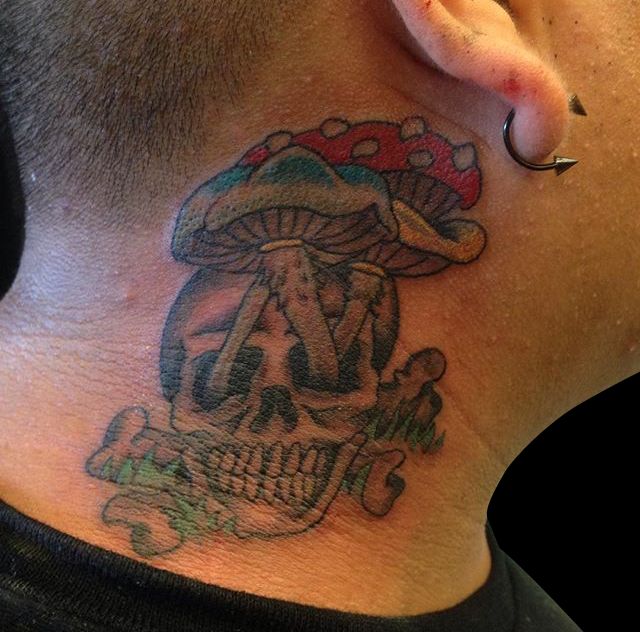 Tattoo by Cody
Tattoos by Colin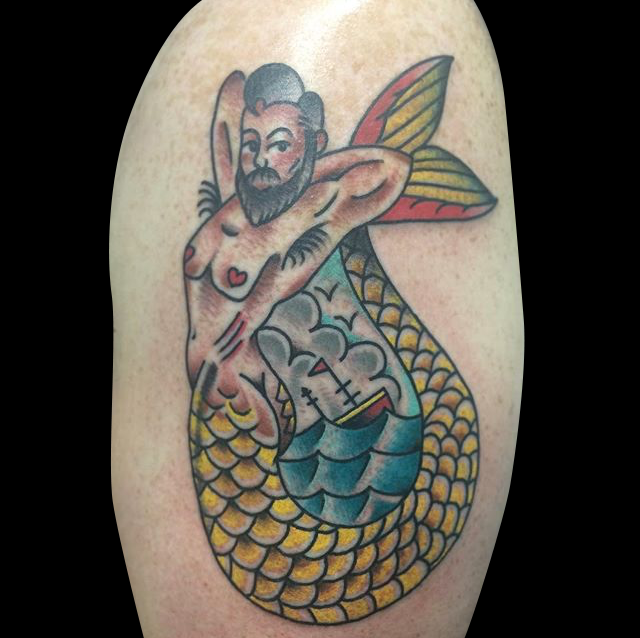 Tattoos by Casey
Painting by Dan
Tattoos by Morgan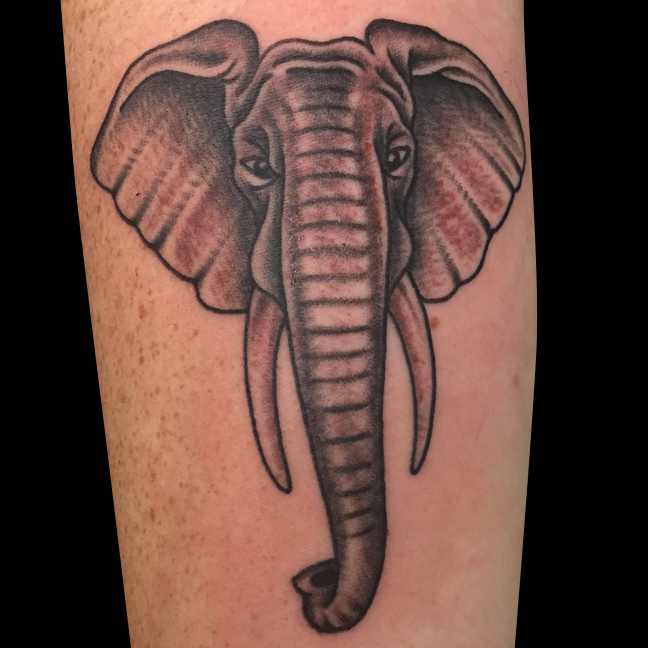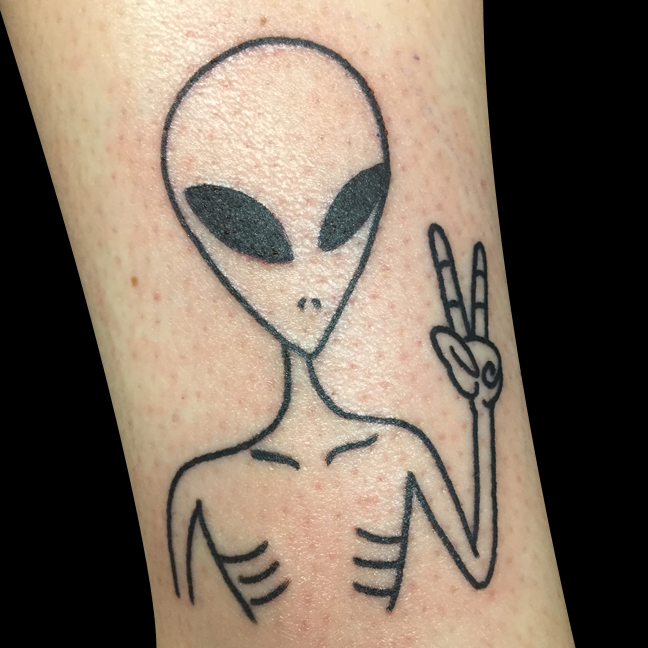 Tattoos by Moe