Iron Tiger Tuesday
Welcome back for this weeks post guys. Gabe was busy with large appointments all week as usual. He managed to do another session on Colin's back piece. Colin and Cody covered shifts at Iron Age over the weekend.  Dan covered shifts at The Bearded Lady Tattoo Parlour out in Illinois but before he left he got to do a rad ASL tattoo. Lars put the finishing touches on the Futurama leg sleeve he's been working on.  Phil wrapped up a new flash sheet. A lot of everyone's week was spend preparing for this coming Friday.  Speaking of which…
The time has come once again for our FRIDAY THE 13TH special! This time around, hopefully we won't turn anyone away because we have help! Our friends at the newly remodeled TATTOO YOU will be helping us out! we promise the same great quality, awesome artists, and same designs at both locations! if you are new to it this is how it works… To everyone else you know the deal!
There will be a Set selection of tattoo flash designs HAND PAINTED/DRAWN by the artists that work at the shop. This is special because the designs will be used only for this event and then lost forever! The designs are small and CANNOT/Will Not be changed, or made larger.
The tattoos are $13 and you MUST tip $7 so $20 is the total! You can certainly tip the artist more if you would like (and I'm sure they would appreciate it) You will NOT pay less than $20. CASH ONLY.
The Tattoos will be done on a first come first serve basis. So get there as early as you can. We open at Noon!
And to top it all off we will be doing $13 piercings all day and the jewelry is on us! (No genitals or dermals. $7 mandatory tip also applies)
Tattoos by Gabe
Tattoos by Cody
Tattoo by Dan
Painting by Phil (not related to Friday the 13th special)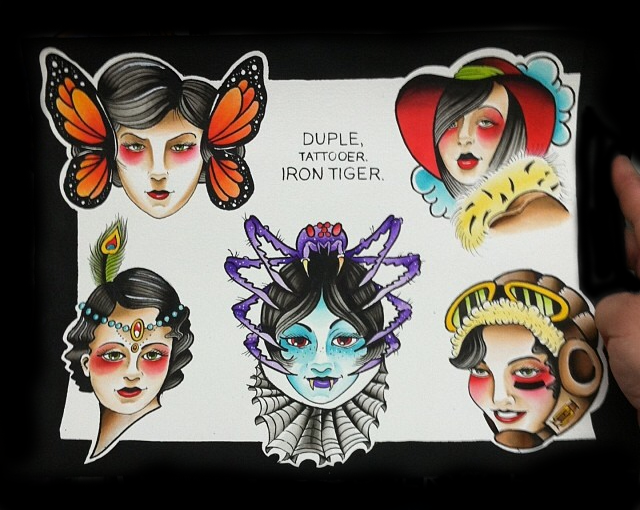 Take it easy.
-Jeff