Iron Tiger Tuesday
Alright guys, here's this week's update.  Gabe, Lars, Moe and Morgan were out of town for most of the week at the West Texas Tattoo Convention.  They'll all be back this week and available for walk-ins and appointments.  Lars might even have some of his new prints (see below) left over from the convention for sale.  Chris and Luke from All Star Tattoo came into town to cover shifts and hang out.  Our friend Donnie from Evermore also stopped in for a visit.  Our weekend was crazy once again.  We had so many walk-ins that we had to start sending some of them to Tattoo You (our other shop) just to fit everyone in.  We appreciate everyone being so patient and understanding.
The Real Deal Tattoo Convention is coming up next month in Kansas City.  Keep checking our Tuesday updates to find out which of our artists will be there.
Tattoo by Gabe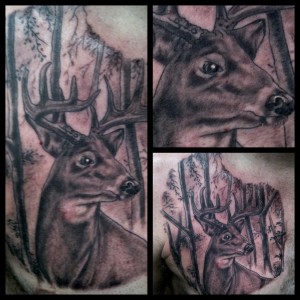 Tattoos/Painting by Cody
Tattoo/Prints by Lars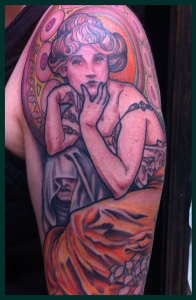 Tattoos by Colin
Tattoo by Dan
See you next week guys.
-Jeff