Iron Tiger Tuesday
Hey guys, welcome back.  This week we had our bud Mikey Wheeler from Mercy Seat Tattoo hanging out and doing appointment work.  We also got to hang out with our friend Mando from Immaculate Tattoo while he was in town over the weekend. Gabe, Cody and Dan all made progress on some tattoos they've had in the works (pics below).  Phil got to do some fun bro tats.  Everyone's been busy getting their Friday the 13th sheets in order.  Keep an eye out for a preview of those sheets in the next couple days.
Oh by the way, for the first time ever we'll be running a piercing special on Friday the 13th!  Here's what  you're looking at:  LOBES $13, ANYTHING ELSE $20! NO DERMALS, GENITALS, CHEEKS OR SURFACE PIERCING. LIMIT 3 PER CUSTOMER. CASH ONLY! 
If you still don't know how the Friday the 13th tattoo special works, here you go.  We will have sheets of flash painted specifically for the event.  They will be displayed in our lobby the day of the event.  The deal only applies to tattoos from those specific sheets.  The designs from those sheets can not be altered or resized (other than having them flipped to fit the appropriate side of the body).  Any design from those sheets will be $13 with a mandatory $7 tip so you'll be spending no less than $20 total (even with the mandatory tip you're still getting tattooed for $30 less than our shop minimum). Cash only please.  These will all be done on a walk-in, first come-first serve basis.  Our hours on Friday are Noon-Midnight so get here asap to beat the rush.
Tattoo by Gabe
Tattoos by Cody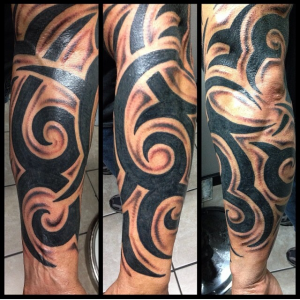 Tattoos by Phil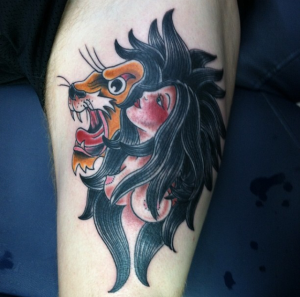 Painting by Casey
Tattoos by Dan
Until next time.
-Jeff