Iron Tiger Tuesday
Welcome back for another Tuesday update.  Gabe's been tattooing on the west coast for about a week now.  I've got a bunch of pics of the tattoos he's done at Spotlight tattoo and Broken Dagger Tattoo Parlor.  Despite everyone in Columbia being wrapped up in Homecoming weekend, we still managed to have a great week and do some rad tattoos at the shop.  Lars made some more progress on a back piece he's been working on.  Colin did some cool tattoos on Dirty Cody's family who came in for a visit. Moe got a bunch of paintings he and Morgan have been working on framed and hung in his room.  Cody and Lars both had new paintings in the works.  It was cool getting to hang out with our new friend Brittany from NC over the weekend.  Come see us again soon.
Lars will be tattooing at Hot Stuff Tattoo in West Asheville, NC on Nov 1-2.  Gabe's tattooing at Showroom Tattoo in Las Vegas from now until Nov 4.  Also Gabe, Lars and Dan will be tattooing at the St. Louis Old School Tattoo Expo November 8-10.  If you're in any of those areas go see them and get some rad tattoos.
Tattoos by Gabe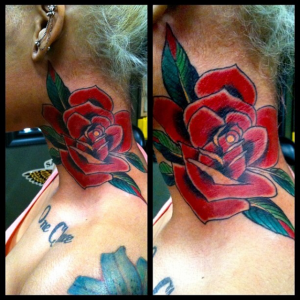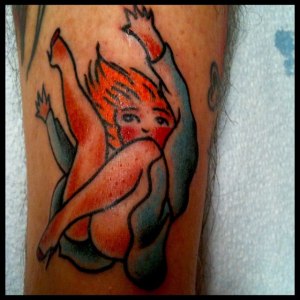 Tattoos/Painting by Lars
Tattoos by Colin
Tattoos/Painting by Cody
Tattoo by Dan
Have a good week guys.  See you next time.
-Jeff