Iron Tiger Tuesday
Hey, it's Tuesday again so lets get into it.  As I've mentioned in the past couple of posts Gabe and Dan were out of town for the Hell City Convention in Phoenix this past weekend.  There's some pics of tattoos Gabe did below.  Mikey Wheeler from Mercy Seat Tattoo was in town for a few days doing appointments at the shop.  He outlined a pretty crazy Phoenix back piece.  Our friend Casey Maddox came up to help cover some shifts again.  Our guys are on the road so often that he seems to be at the shop a couple  days a week.  We appreciate the help.  We had alot or really cool walk ins this week.  That brown recluse that Cody did is still creeping me out a bit.  During what little down time we had Lars did a tequila worm bro tat on Morgan.  All in all a solid week.
Tattoos by Gabe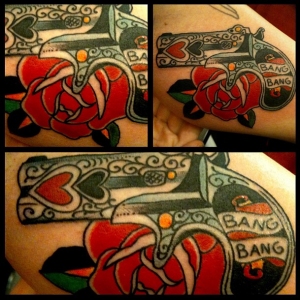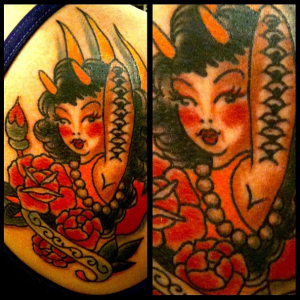 Tattoo by Mikey Wheeler
Tattoos by Cody
Tattoos by Lars
Tattoos by Phil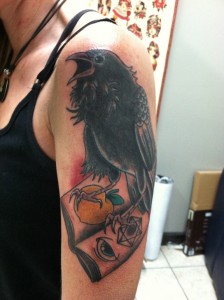 Tattoo by Morgan
Tattoo by Moe
Tattoo by Casey Maddox
Thanks for checking us out this week.  See you all next time.
-Awkward Jeff