Iron Tiger Tattoo
Hey guys, here's your weekly shop update. Check out the pics below to see what everyone has been working on lately.
THIS FRIDAY THE 13TH WE WILL NOT BE DOING THE REGULAR EVENT!!!
Instead, for the first time ever, we'll be doing our GOOD LUCK, BAD LUCK, NO LUCK SPECIAL. Similar to the normal Friday the 13th special, there will be a sheet of flash pre-painted for the event. Each design is $40 BUT the customer can choose to make a $5 donation to Rainbow house to test their luck. There will be a box filled with a lot of 3 leaf clovers, a few 4 leaf clovers and one 5 leaf clover. Draw a 3 leaf clover and the price stays the same. Draw a 4 leaf clover and you get half off the price. Draw the 5 leaf clover and the tattooer gets to choose the design. You can donate as many times as you want to try and change your luck. If that's not enough, ALL PIERCINGS WILL BE $20 (no septums, tongues, dermals or genitals. Includes standard jewelry only)!
As usual, these designs cannot/will not be resized, changed, or altered in any way. Tattoos will NOT be done on necks, hands, ribs, stomaches, asses or genitals. Minors (individuals under 18) are not eligible for any of the specials even with parental consent. DEALS ON TATTOOS AND PIERCINGS ARE CASH ONLY!!!
Tattoos by Gabe
Tattoos by Cody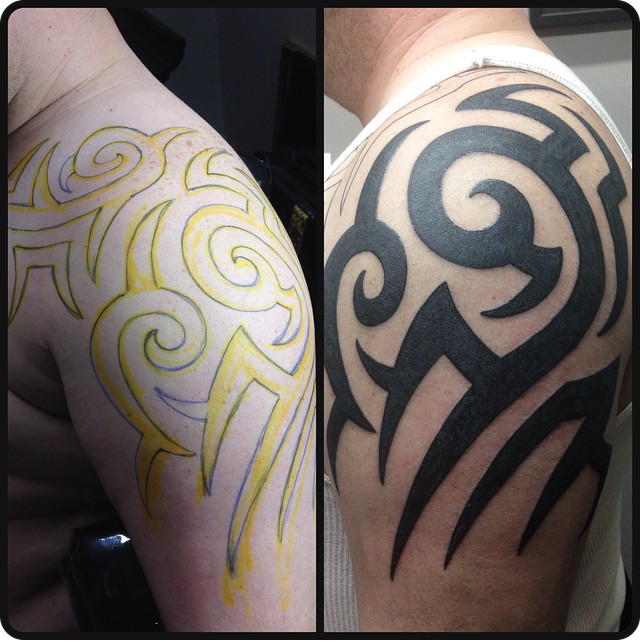 Tattoos by Colin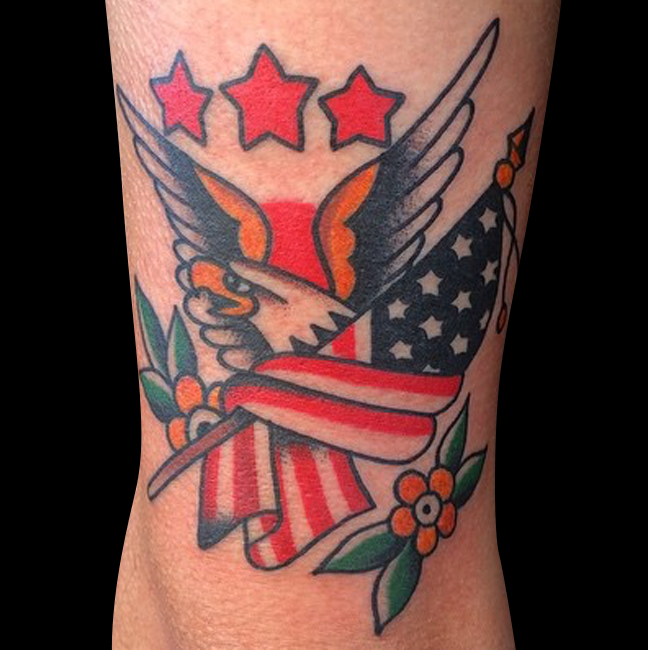 Tattoo by Lars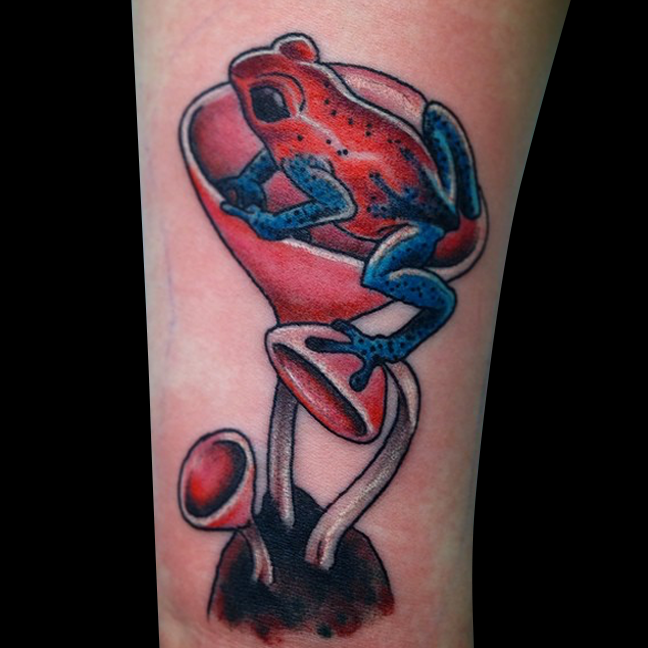 Tattoos by Dan