Iron Tiger Tattoo
Another week down, another shop update.  Both shops had a really good week.  Gabe kept up his pace with some big pieces over at Tattoo You.  He's been doing most of his appointments over there lately to help get the place up and running.  So far it's been going great.   There were a lot of Mizzou moms in town for Mothers Weekend this week so we got to have a lot of fun with them.  Our walk in crowd has really been keeping us on our toes lately.  There's been a huge upswing in requests for larger pieces.  We know when you come in you're excited to get the ball rolling on your tattoo as soon as possible.  Don't be bummed if your artist wants to set an appointment for it though.  That just means that they're wanting to take  time to sit down with your design and really nail down the line work which can take quite awhile (hours in some cases).  Being patient and giving them the time and leeway to work on it on their own time is gonna insure that you get the best results and keeps you from having to spend all that time waiting in the lobby.
Gabe will be at the Rochester Tattoo Convention in New York on May 2-4. Get at him if you're wanting to get something done.
Tattoos by Gabe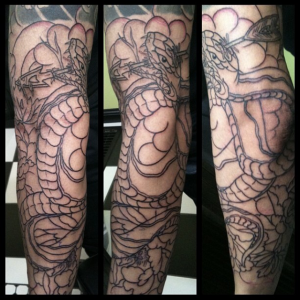 Tattoos by Cody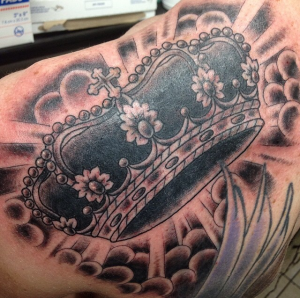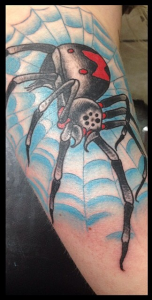 Tattoos by Casey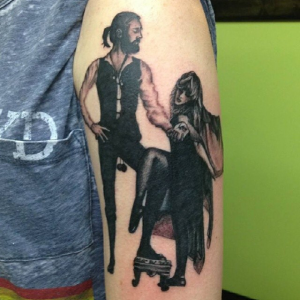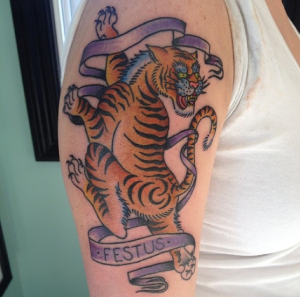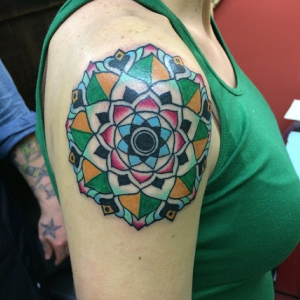 Tattoo by Moe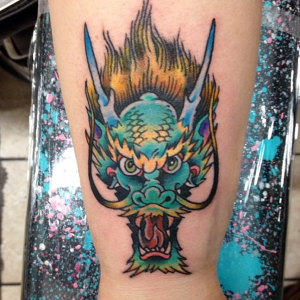 Tattoo by Dan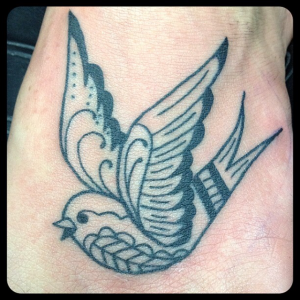 Take it easy guys.  See you next week.
-Jeff